Black Friday Sale: our plans with 50% OFF for first 100 users
We are a Ukrainian company. We stand with our colleagues, friends, family, and with all people of Ukraine. Learn more
Contact and lead enrichment tool
Get all the missing information about your existing contacts and companies using bulk or one-by-one lead enrichment.
Free real-time email verification
All your leads in one CRM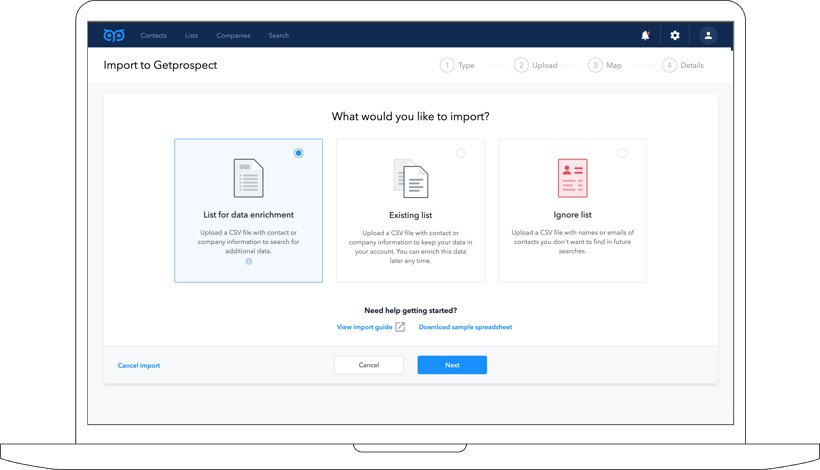 What benefits can you get from data enrichment?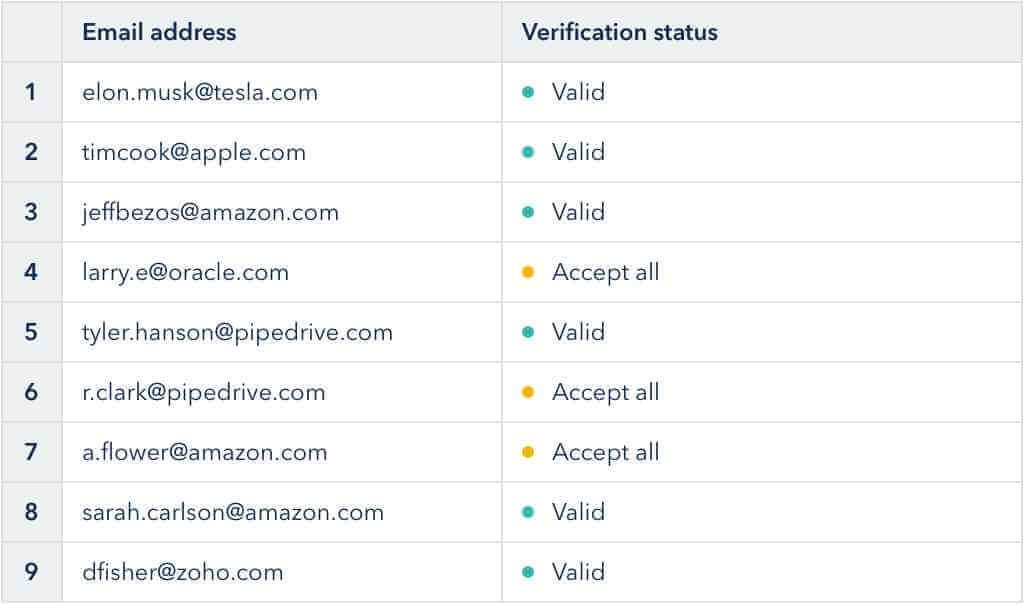 Email enrichment
Find business email addresses of potential clients in bulk to optimize your cold emailing process.

If you have a list of contacts with names, domains, and any other data, just upload them to GetProspect for email enrichment. As a result, you will receive a list of 100% real-time verified email addresses of the most desirable leads to start automated cold emailing with the highest open rate.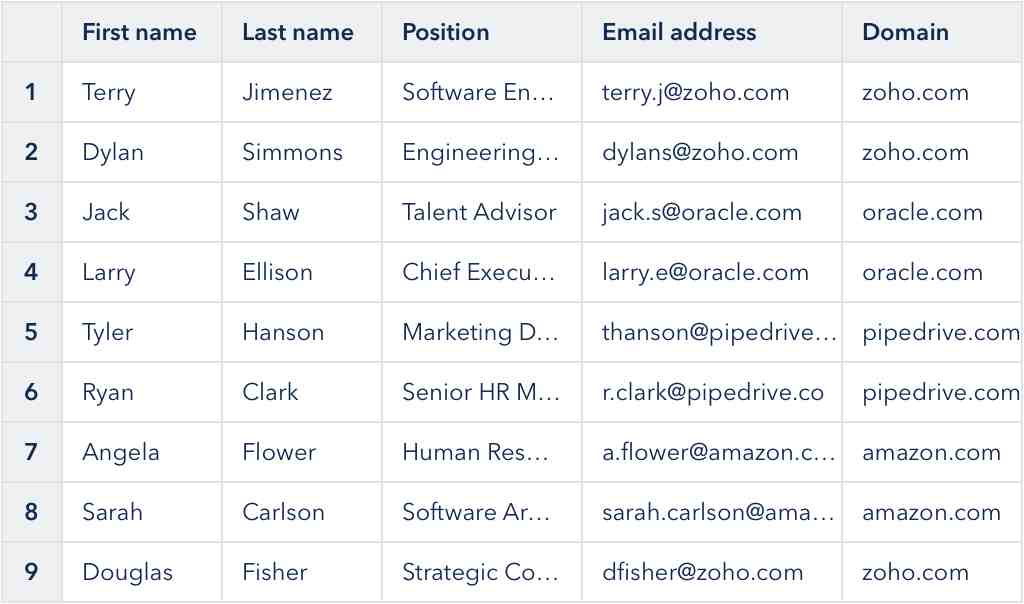 Lead enrichment
Make your cold email outreach more personalized with extra information about your leads.

In addition to email addresses, GetProspect will also allow you to get 15+ datasets of information about your potential clients such as LinkedIn URL and summary, location and position in a company, and other data in order to find out more about your target audience. You will get all the necessary information for you to personalize your email chains and to prevent you from reaching your bounce rate of more than 2%.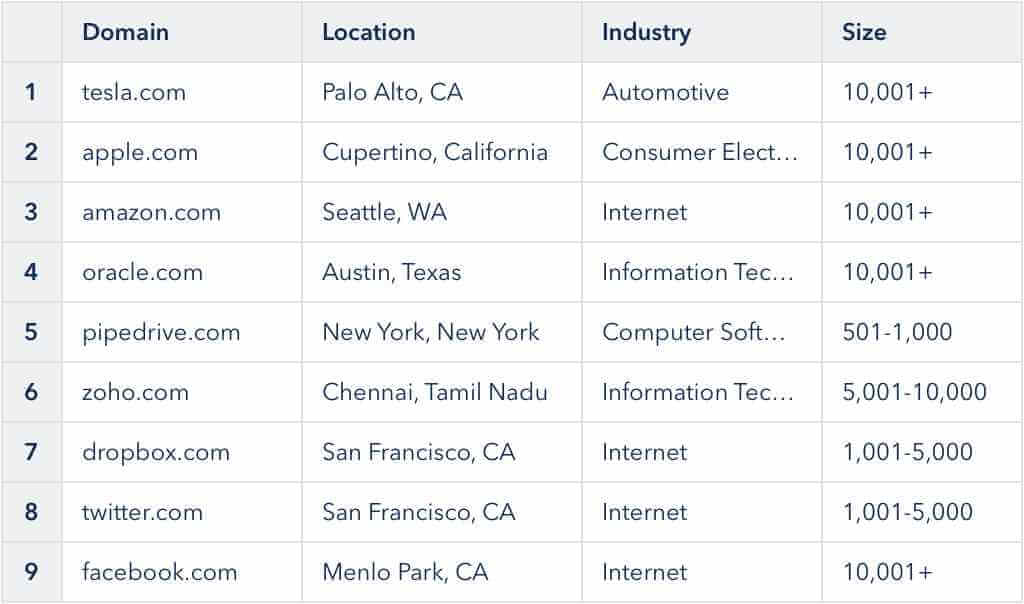 Company enrichment
Get important and comprehensive data about the company you want to contact.

Upload the list of company names you are interested in and enrich your records with data that contains company location, description, and other useful information, so you can be prepared with all the information you need during your business conversations.
Three ways of data enrichment to generate a perfect lead database
With GetProspect, it is possible to easily find email addresses and other data for your existing contacts by bulk uploading names and domains. Just import a file – and GetProspect will enrich your contacts with email, position, location, and company details, sourced from our lead database.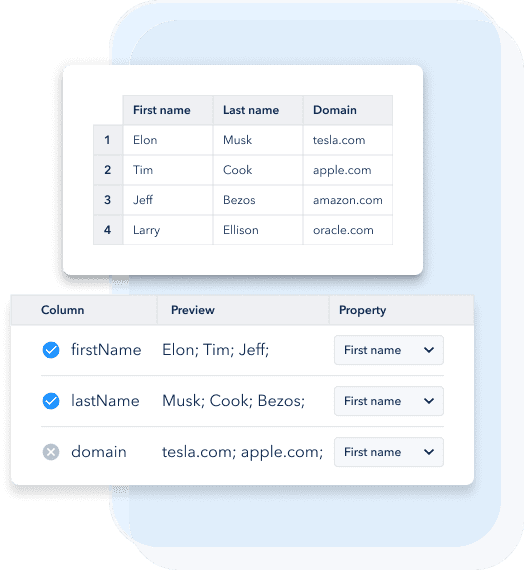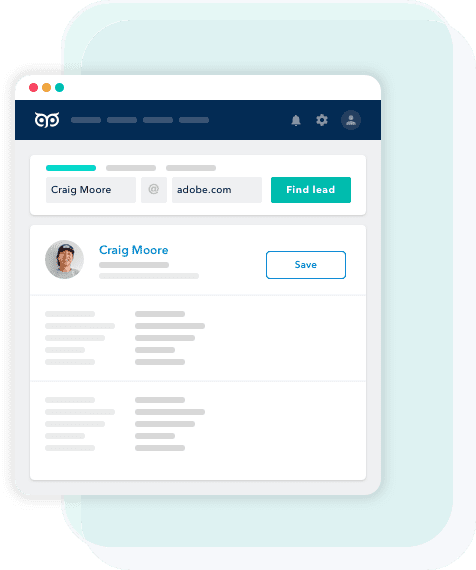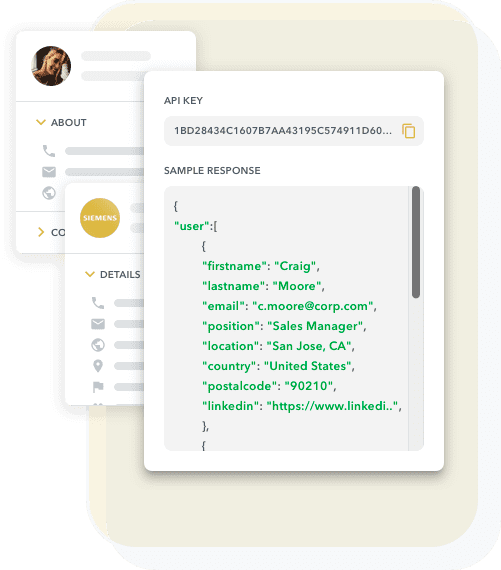 Bulk contact data enrichment

Sign up to GetProspect (It's free)
Upload your list in .csv format and click the Start button
Check and correct the columns that were matched automatically

Sign up now

One-by-one company and lead enrichment

Paste the data of a person, company, or LinkedIn URL and get all the missing information you need about a particular potential client or business.

Sign up now

Email and data enrichment API

Use the GetProspect API to lookup for a person and company data with JSON requests, and get a built-in email finder and data enrichment tool for your IT product.

Contact us for the API Key
What sets of data can you receive with lead enrichment?
User Profile
First name

Country

Last name

Postal code

Email address

Summary

Position

LinkedIn URL

Location
Company Profile
Name

HQ address

Industry

HQ country

Employee count

HQ postal code

Website

Description
Enhance your lead database with new contacts.