According to LinkedIn, 69% of salespeople say sales intelligence and engagement software products (which include email tools) are very influential in closing deals.
Email automation tools are increasingly appearing on the market since email is still among the best-performing outreach channels. How does it relate to the lead experience?
you can choose the best fit for your needs

automated email services to provide progressively better (with more personalization) results to win the market
So if you are still not — it is time to optimize your mailing process. If yes — it is never enough to discover new opportunities.
Tips to automate email sending
Email software alone won't give you better results, e.g., in scaling processes or enhancing customer experience. Here are several tips on how to use it smartly:
Automate tasks that are invisible to users while saving you hours

Pick tools with characteristics that are a priority for your business now.

Be transparent about the fact that you're using automated tools

Make messages sound more human, e.g. add a sense of humor

Double-check that everything is configured correctly
Marketing and sales email automation tools to try
GetProspect
Perfect for: outbound lead generation, bulk email finder.
Digging through pages and pages of details, collecting, entering contact in your CRM, and then verifying them manually (by sending and receiving bounces). The activities won't enhance the quality of your outreach. The opposite might be true — you'll spend a lot of time and end up with several contacts which bounce.
Instead, you can leverage emailing list service:
Divide your audience into segments based on common attributes or behavior → create lists → save prospects with contacts to appropriate lists on the go when surfing the web → extract them and move to your email sender or integrate GetProspect with one → create message template with variables to each segment.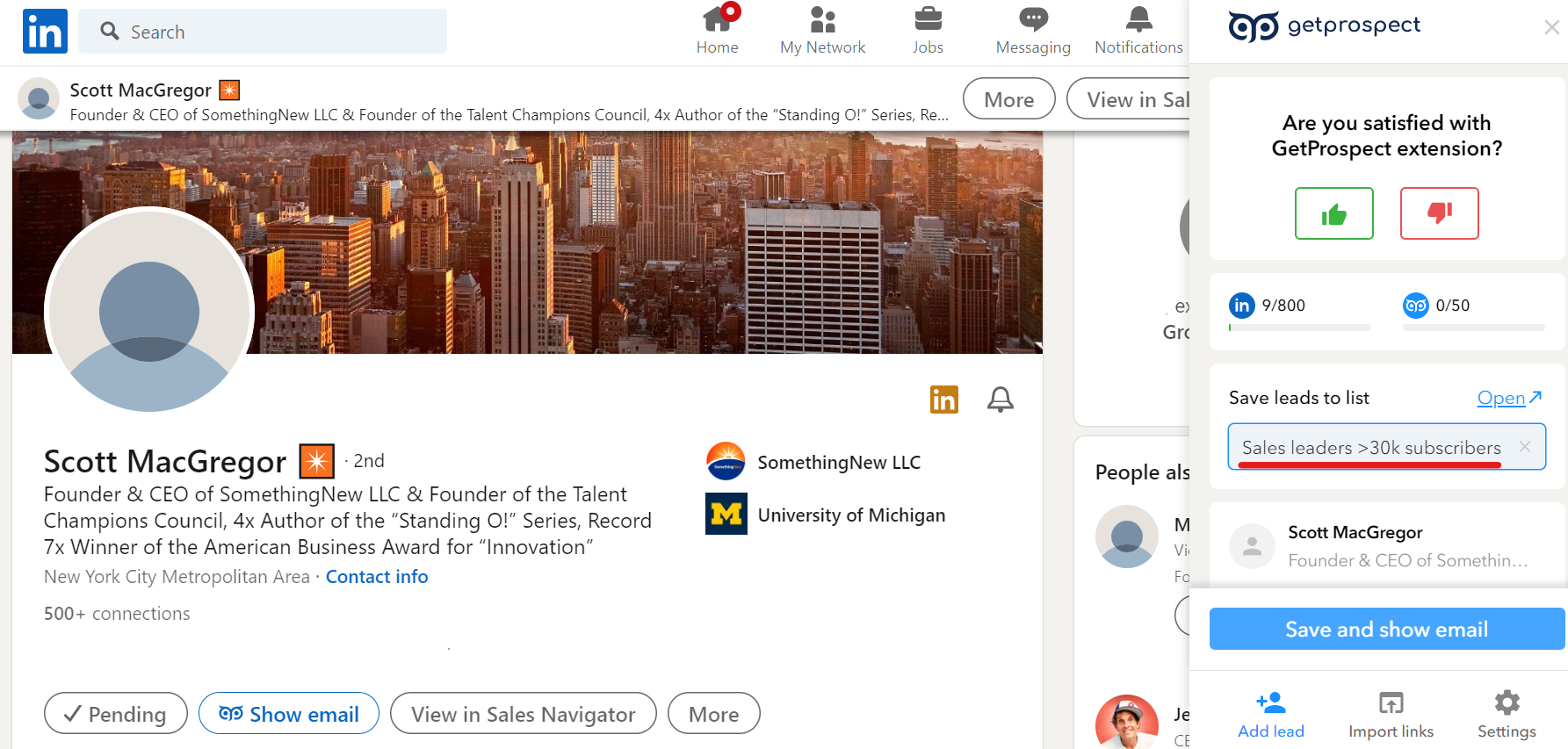 GetProspect Chrome extension
Segmentation is a great part of personalizing your emails, while it is considerably speedier than composing separate emails to each prospect.
It allows you to send emails based on their attributes (e.g., job title, location) and the prospects' online behavior (e.g., connected with you on LinkedIn or attended a particular online conference).
As a result, you will have many email lists instead of one: each is dedicated to a narrow group of prospects.
Pricing: 50 valid emails + 100 verified contacts for free. Paid plans start from $49, depending on how many new contacts you look for. You pay to find emails based on your needs.
Sender
Perfect for: deliverability improvement, inbound lead gen.
Deliverability is the core of any email campaign. Your personalized messages are useless if they don't reach your leads.
Sender email marketing automation services especially care about bounce rates and mailbox folders you may end up in.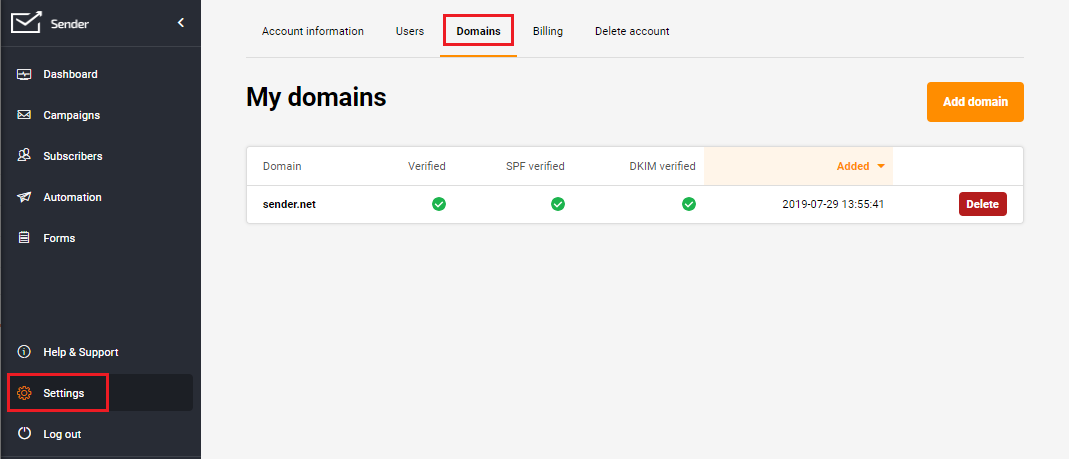 What does it mean? The Sender's team:
continuously maintain the reputation of their IPs

partners with main email vendors, so the team promptly figures out and responds if your emails appear in spam folders

instantly removes non-existing email addresses from your lists

has delivery experts who you can consult on how to prevent or manage email technical problems
Pricing: free plan with their branding in your email, paid advanced and enterprise solutions.
Salesmate
Perfect for: automated email sequences, CRM with email integration.
When you send all the emails manually, you can forget to follow up, and you have to keep track of triggers to connect at the right time. Therefore, you have little space for crafting original and personalized templates for each of your segments, with your own style, based on your research and voice, comfortable to the prospect.
By automating your workflow with email marketing campaign software, your customers get relevant responses immediately.
In Salesmate there are 45+ triggers, email templates +ability to add your template to each segment, and A/B testing. Even automated congratulations on the holidays are available.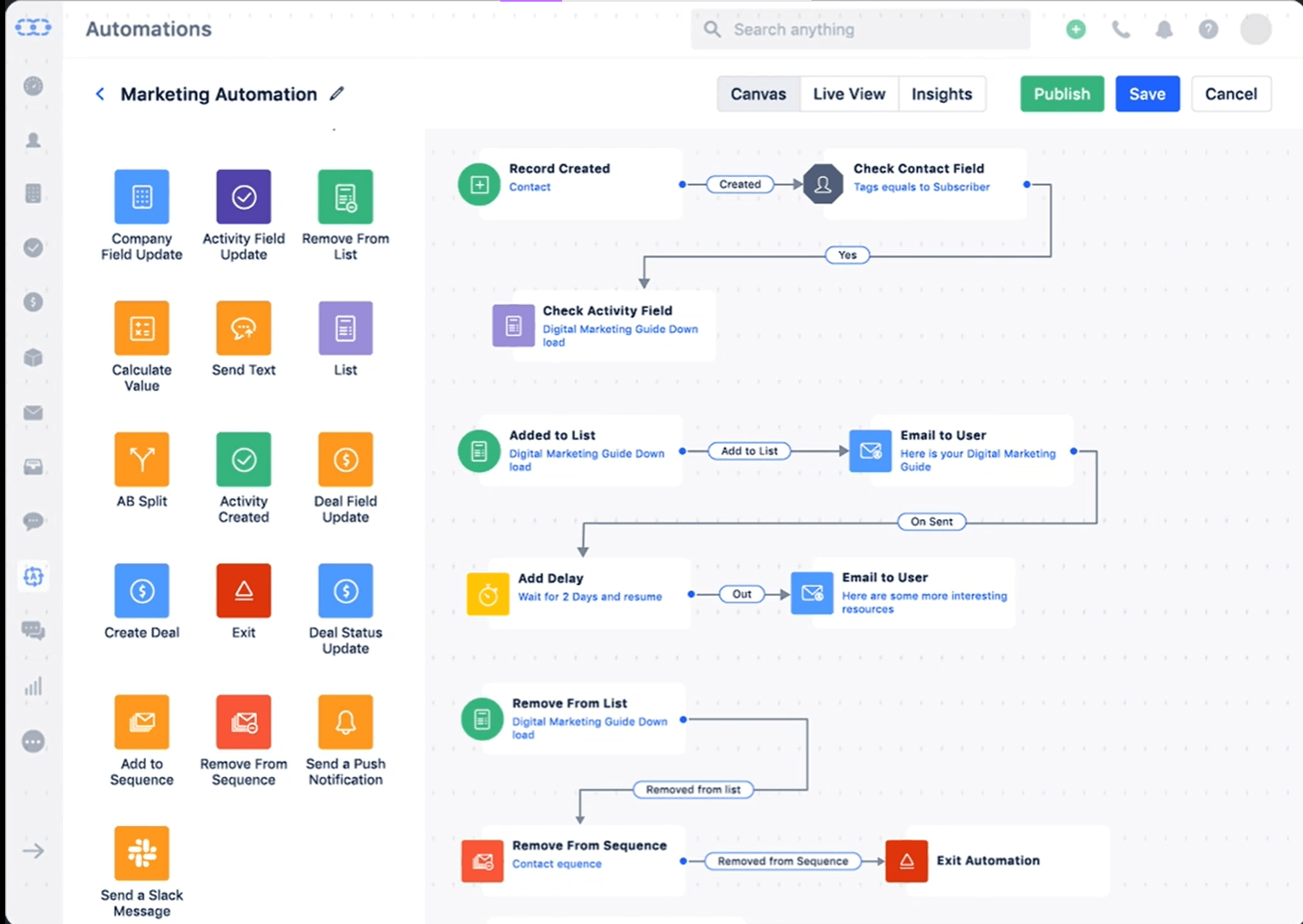 Moreover, with Salesmate, you can get notifications about email opens, link clicks and personalize accordingly. It is almost impossible to track manually.
Pricing: only paid plans from $12 to $40 and custom, depending on number of features you will have.
Hunter
Perfect for: easy cold email campaigns, finding and checking the validity of email contacts.
You don't need to send your personalized cold emails manually by copying and pasting or setting notifications about follow-ups. Instead, create effortless campaigns in Hunter — a very good option among free email automation services. If you find something relevant that makes your emails better — you can edit the scheduled messages.
It is possible to track sent, opened and replied to emails. Taking the data into account, you'll plan your customer interactions accordingly.
Tip: If they open an email, you can schedule a follow-up earlier.
With Hunter's free tool, you can unearth companies using particular tech and personalize your campaign, especially for them. If you aren't tech-savvy, it is nearly impossible to do.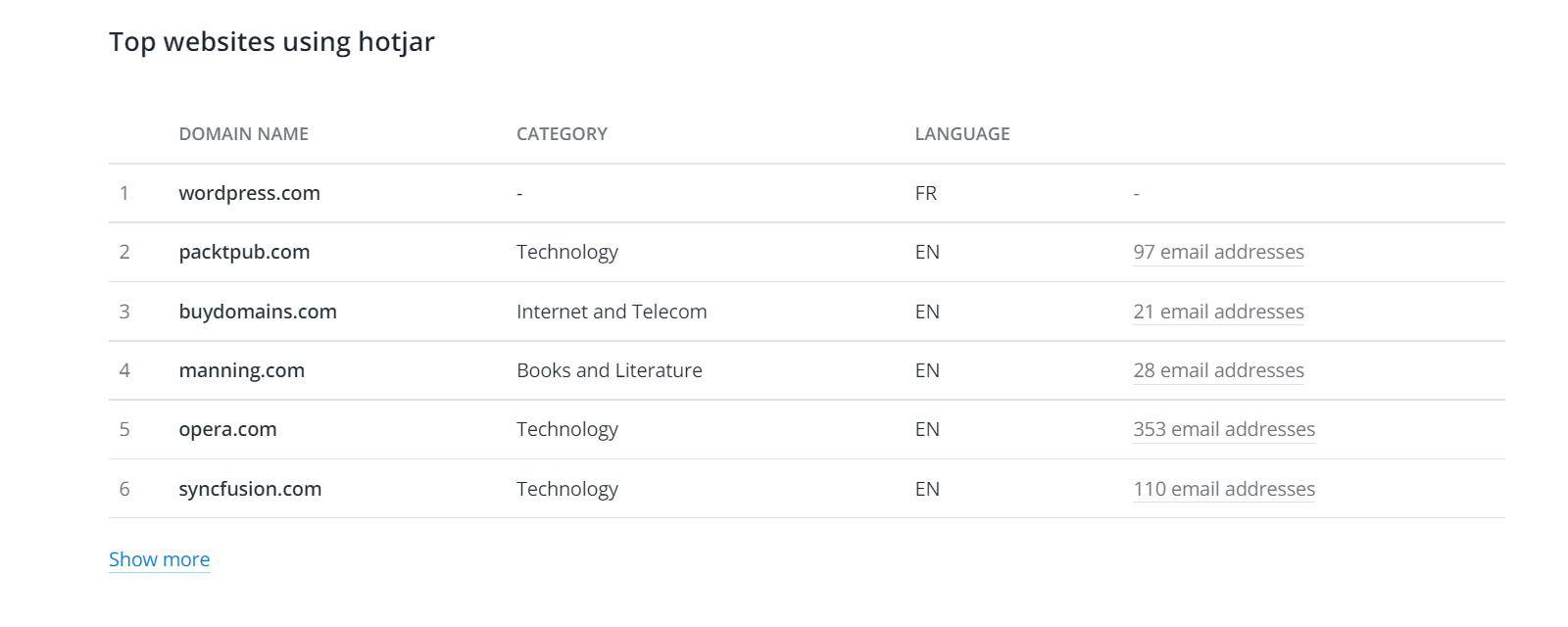 Pricing: free version covering main features or $49 subscription per month.
GetResponse
Perfect for: inbound lead generation.
GetResponse analyzes customers' behavior and delivers emails at times your audience typically engages with your content. The email marketing automation tool allows you to turn on travel mode to ensure your clients will get the email in their local time zone.
The system offers automated sales journeys you can build with no code. When you launch it, the platform adapts to users' actions.
Pricing: free plan and three paid plans under €100. Reviews reveal it is one of the best free email senders.
EasySendy
Perfect for: bulk mailing, newsletters.
When you have several lists to send your messages to, with EasySendy, you can customize email pages to each segment.
To refine what works for your recipients and then make your messages catchy and exciting, the email automation tool offers A/B tests.
And sure, you can use default and custom tags in your messages.
Though based on reviews, sometimes the software has problems with customer support. Occasionally, people wait for days to get a response.
Pricing: very cost-effective offer compared to alternative email marketing platforms — free account if sending to < 2000 recipients, $19/mo for 10000 subscribers.
Summary
There are increasingly so many email automation solutions on the market. So you have a great choice and quality.
Choosing a tool, consider what is essential at the current stage of your business: you have a limited budget, you plan to launch big campaigns, you are ready to pay for the quality associated with your brand, and what is your main acquisition channel — outbound or inbound, etc.

When comparing email marketing programs, consider

what features customers mention and praise most on review websites. High odds the tool specializes in that and will be good at it most.

Don't believe in one-off negative opinions since tastes differ.

Using email automation, create messages that sound human rather than salesy.
Before launching a campaign, make sure everything is configured correctly.