Learn about new features we added!
Bulk and Single Email Verifier
If you have an email list obtained from unknown sources and you are unsure about the email address's validity, you can now upload the list to GetProspect and verify it. It will help to get rid of invalid and old emails and significantly improve your deliverability. After verification, you will receive the file with the status for each email address. Moreover, you can pay for a particular number of emails that you verify.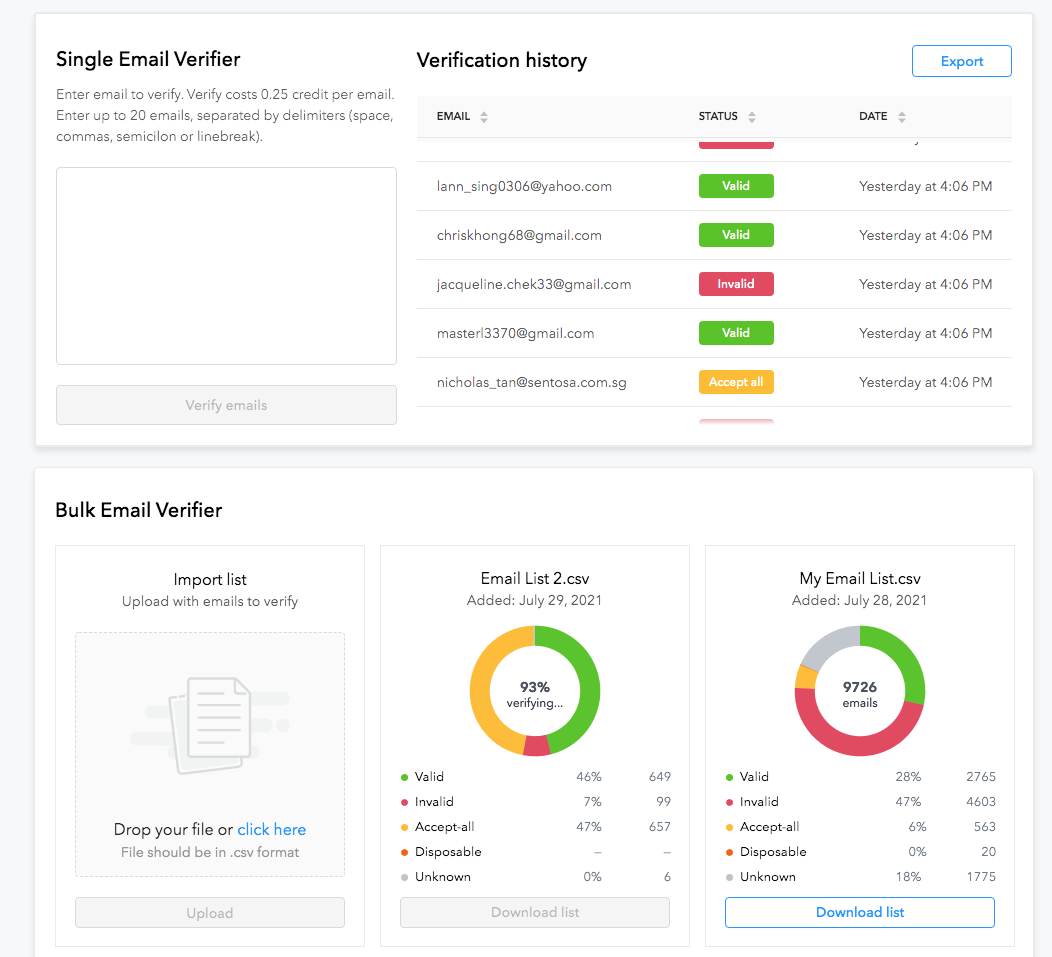 Purchase Custom Plan from UI
We simplified the process of purchasing the custom plans starting from 100,000 emails/month. If you'd like to upgrade, you just need to click on the Chat with us button on the Billing page, and after a quick chat with our Sales Team, you will be able to purchase the plan from your account.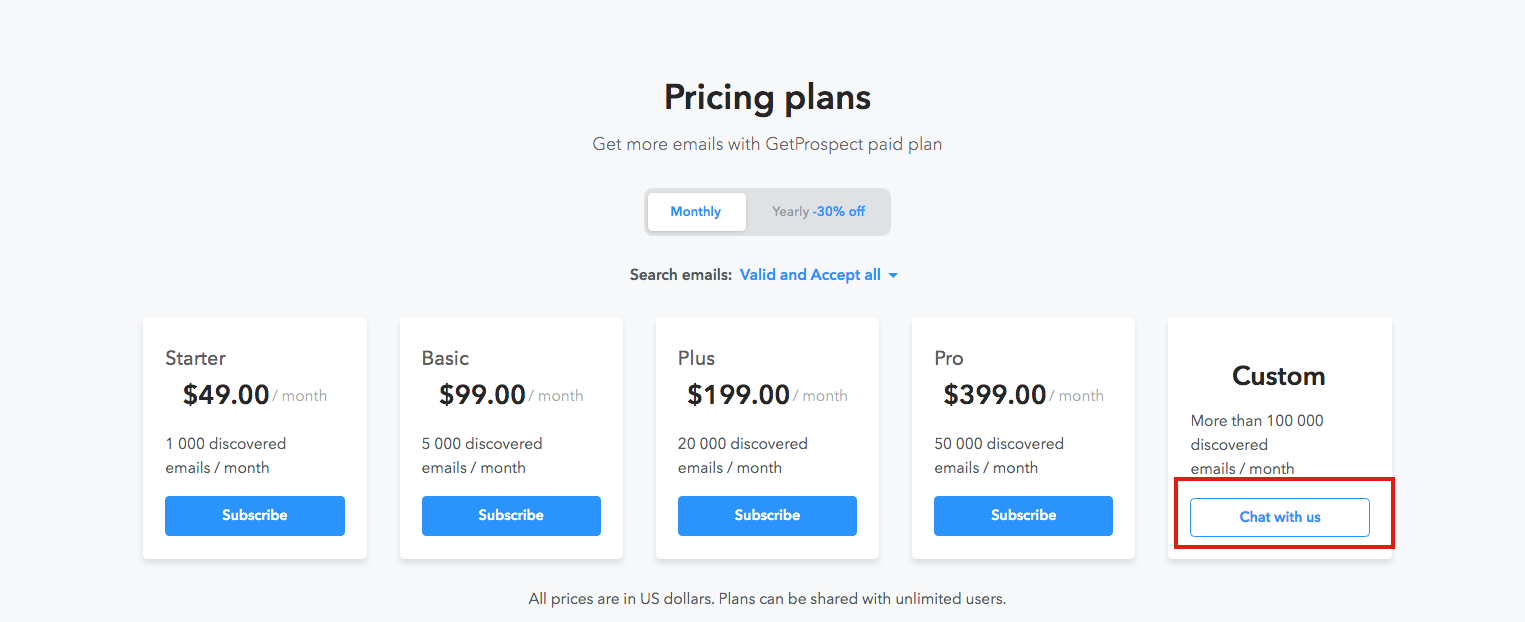 New Help Center
Now it's even easier to find the necessary tutorials for your smooth and efficient work with GetPropect. Our new Help Center has convenient sections and searches by keywords, so you can just insert the word combination you'd like to find more information about - and we will offer you the relevant materials.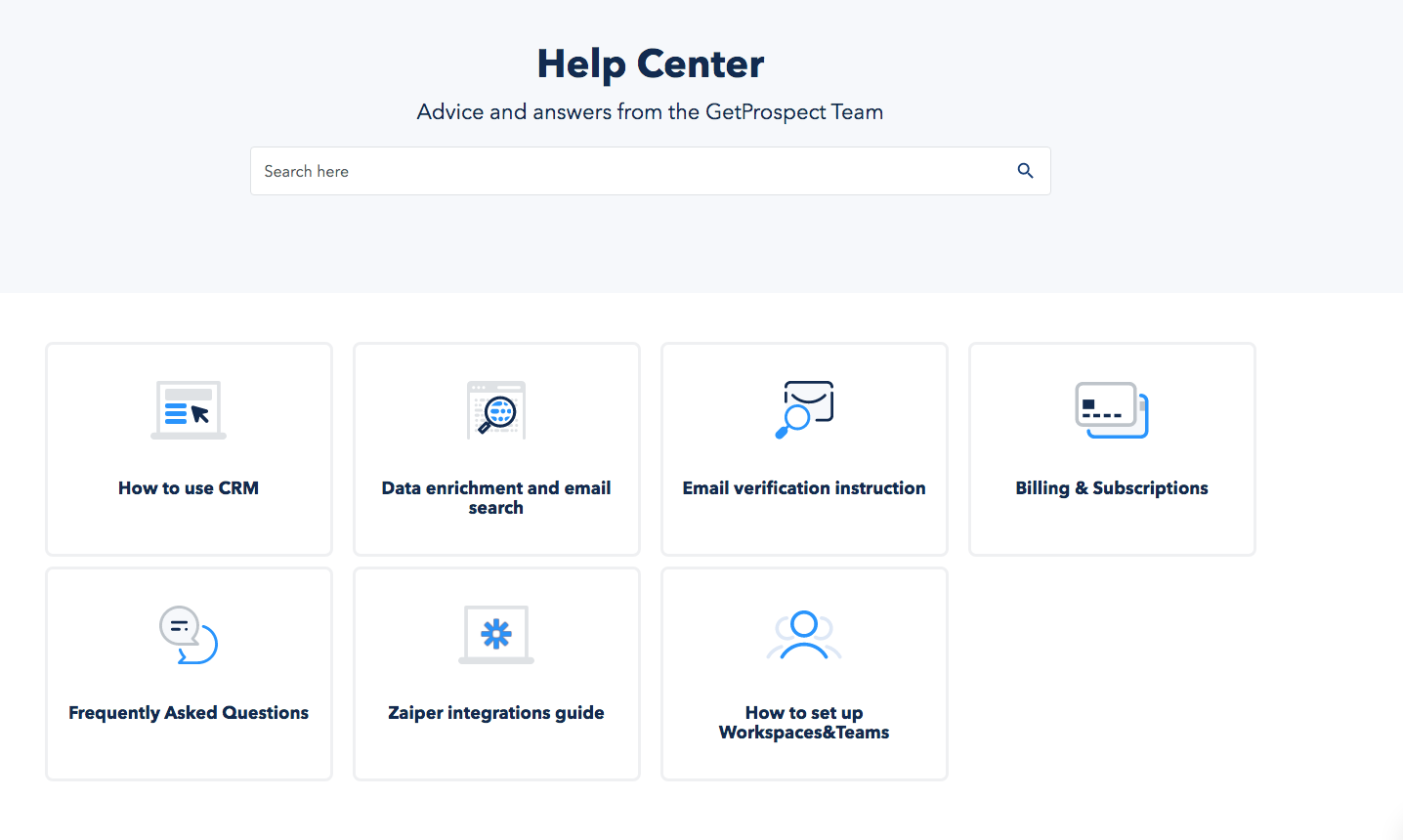 Updates to Blocked list
It's now easier to import your list of contacts or domains you don't want to find in your future searches. From the Blocked section of your account, you can import a list of people you don't want to find, or domains you don't want to get emails for. If you want to remove a particular name/domain from the blocked list, you can search for it in the search bar.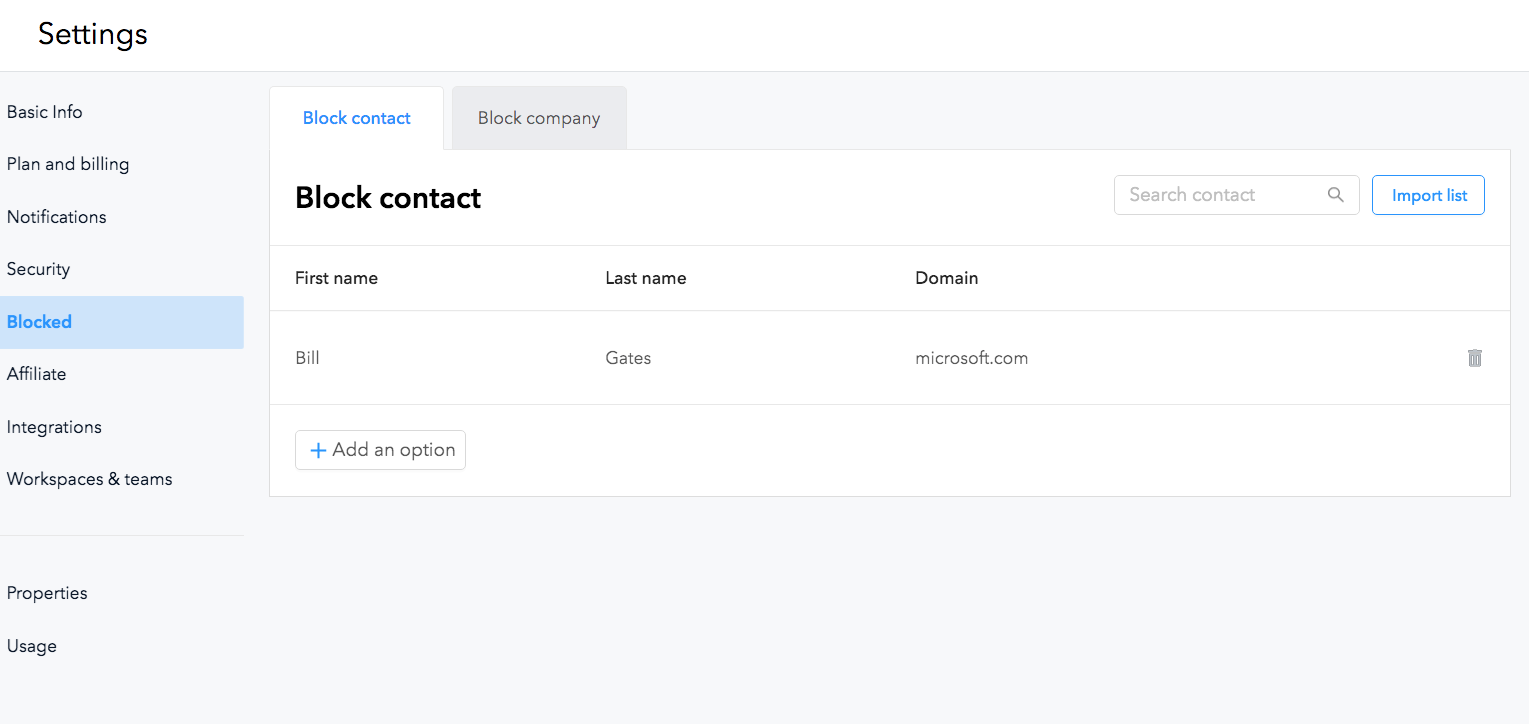 Performance Updates
We made essential performance boosts and minor bug fixes. GetPropect is improving every day so that you can use it comfortably.
Thank you for your continued support.