Generating leads is a critical task for business growth and revenue. First of all, it is essential to understand how to do this, to select the top methods that will work for your business, and to enable you to quickly find potential clients, ensuring a consistent flow of them.
Below, in the lead generation guide, you'll get methods for boosting B2B lead gen, learn how to generate leads with each of them and discover the best approach for your needs.
List with methods:

For those who already have proven sales lead generation methods, this presents a great opportunity to add additional effective approaches to your list.
Find contact data and identify prospects in minutes
You don't have to spend a lot of time grinding emails/phone numbers and qualifying leads anymore. With the advanced filters, you'll start interacting with partially qualified prospects right away.
1. How to get leads for your business with content marketing
To get leads through content marketing, you need to create valuable content that resonates with your target audience and provides helpful data (blog articles, ebooks, onboarding videos, podcasts).
Ways to generate new quality leads with content marketing:
Publish onboarding content
Create onboarding content in your company blog – articles with recommendations and guides, or videos on the company's YouTube channel.
For example, this is the type of content that our team creates to grow lead generation. Such videos allow each user to understand how GetProspect products work.
Include a hyperlink on your website in the offer
Tom Hamilton-Stubber, the Managing Director of TutorCruncher, says it is essential to include a hyperlink on your website in the offer to get leads for business:
«You should still give a mechanism for your leads to find you again that isn't through email. This is especially necessary if your potential clients are more likely to disregard emails from strangers than from those they already know.
If they did love your whitepaper (which is incredible, so of course, they did!), make it easy for them to remember where they got it from by including a link to your website on the cover page.»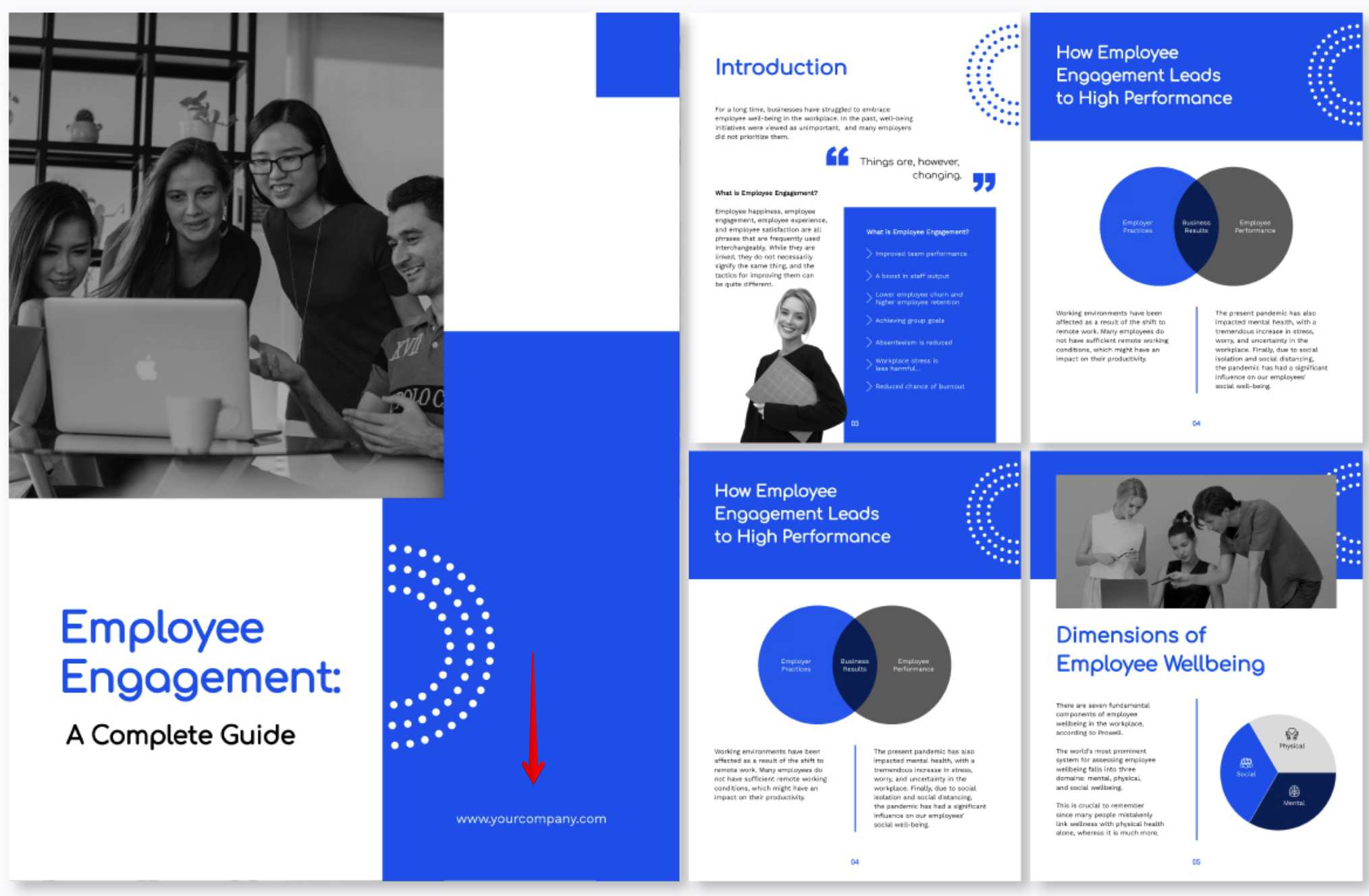 Source: Visme
Do you want to generate leads for your business? What about the visual part?
Also, it is necessary to remember about the visual part. For instance, Canva, VistaCreate, and Figma are some of the best tools to help you create more aesthetically pleasing content, if you're looking for the DIY approach.
Last but not least, to generate new leads, you need to consider diversifying your content formats. E.g., include videos or gifs in your blog articles.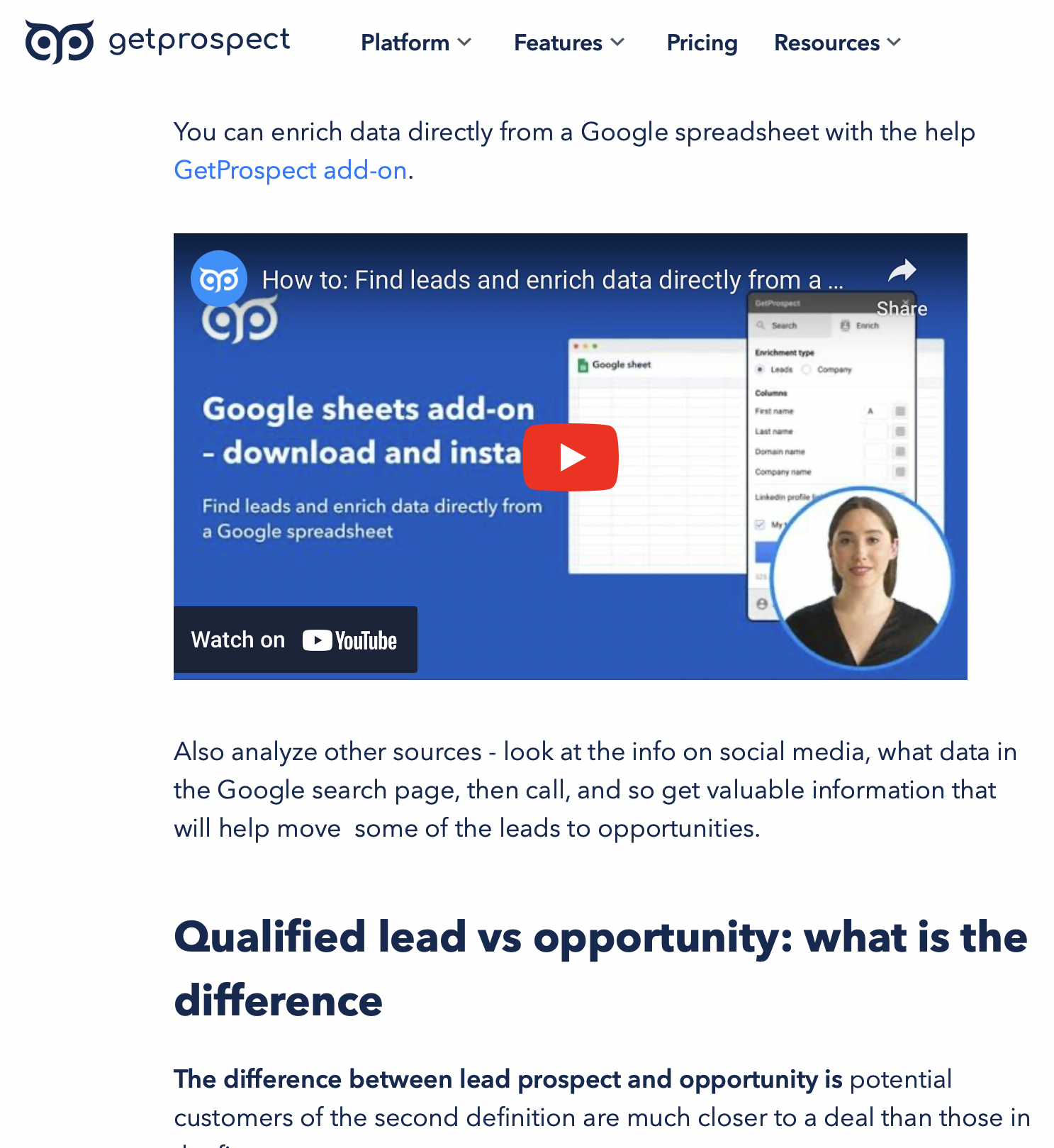 Remember. Constantly analyze your content marketing efforts and refine your approach based on what works best.
2. Ways to generate more leads through SEO optimization
Microdata in the FAQ page
By adding microdata in the FAQ page or another method of SEO optimization you make it easier for potential customers to find you, increasing sales lead generation.
Here is one example of the optimization we use in GetProspect. This is about microdata on the FAQ page.
Head of SEO at GetProspect Elena Osipova:
«We've collected real users' questions from our technical support. With the JSON's help, we showed Google that this content is related to Frequently Asked Questions. Thus, it could take positions in SERPs and get organic traffic.»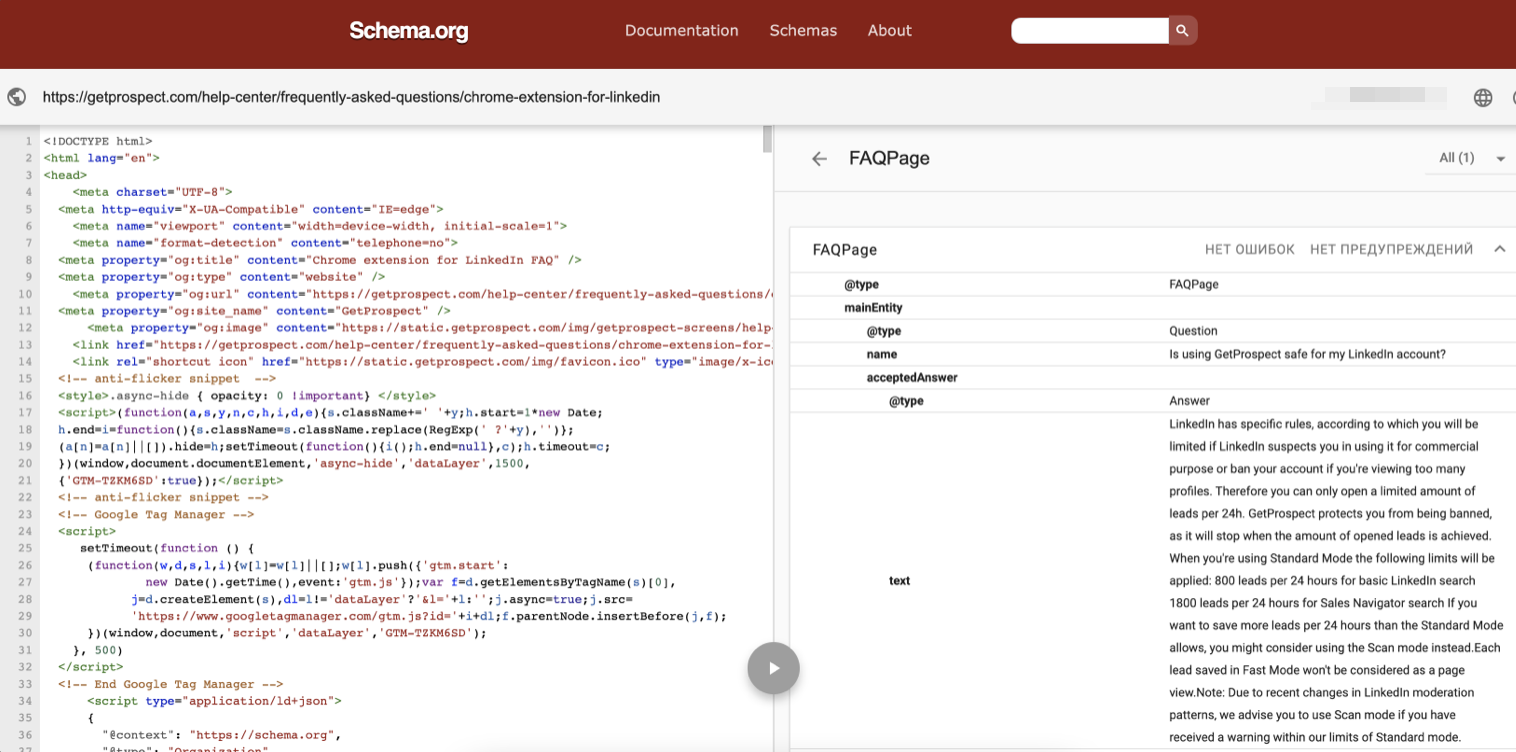 Such a small article/note at the site can bring a good result if you add the code generated in a similar tool as in the screenshot above. It will be useful both for the user and your SEO optimization to attract more and more leads. It's a great addition to lead generation strategies.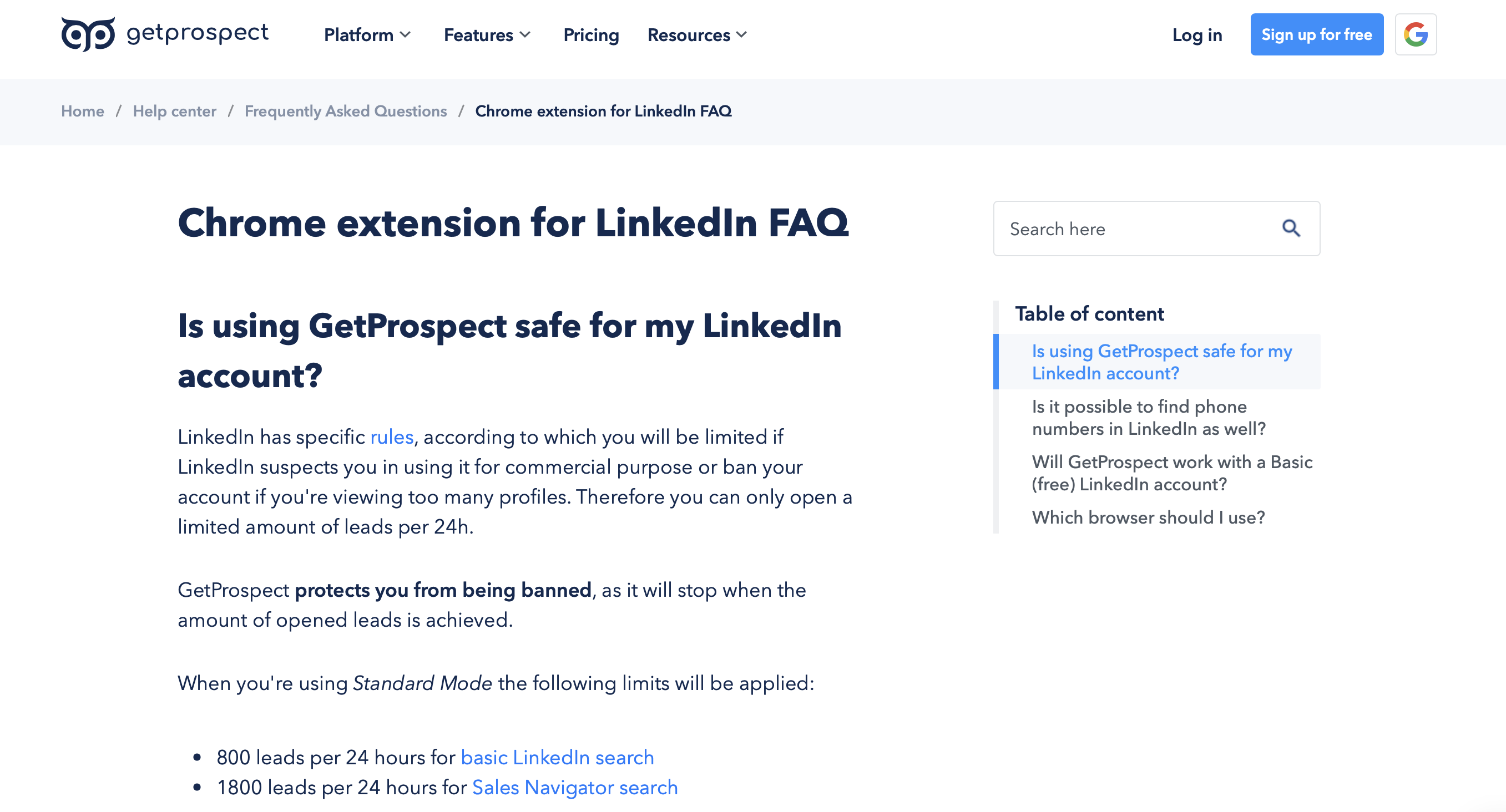 This post was published in 2021 and still brings daily traffic to the site. 🥳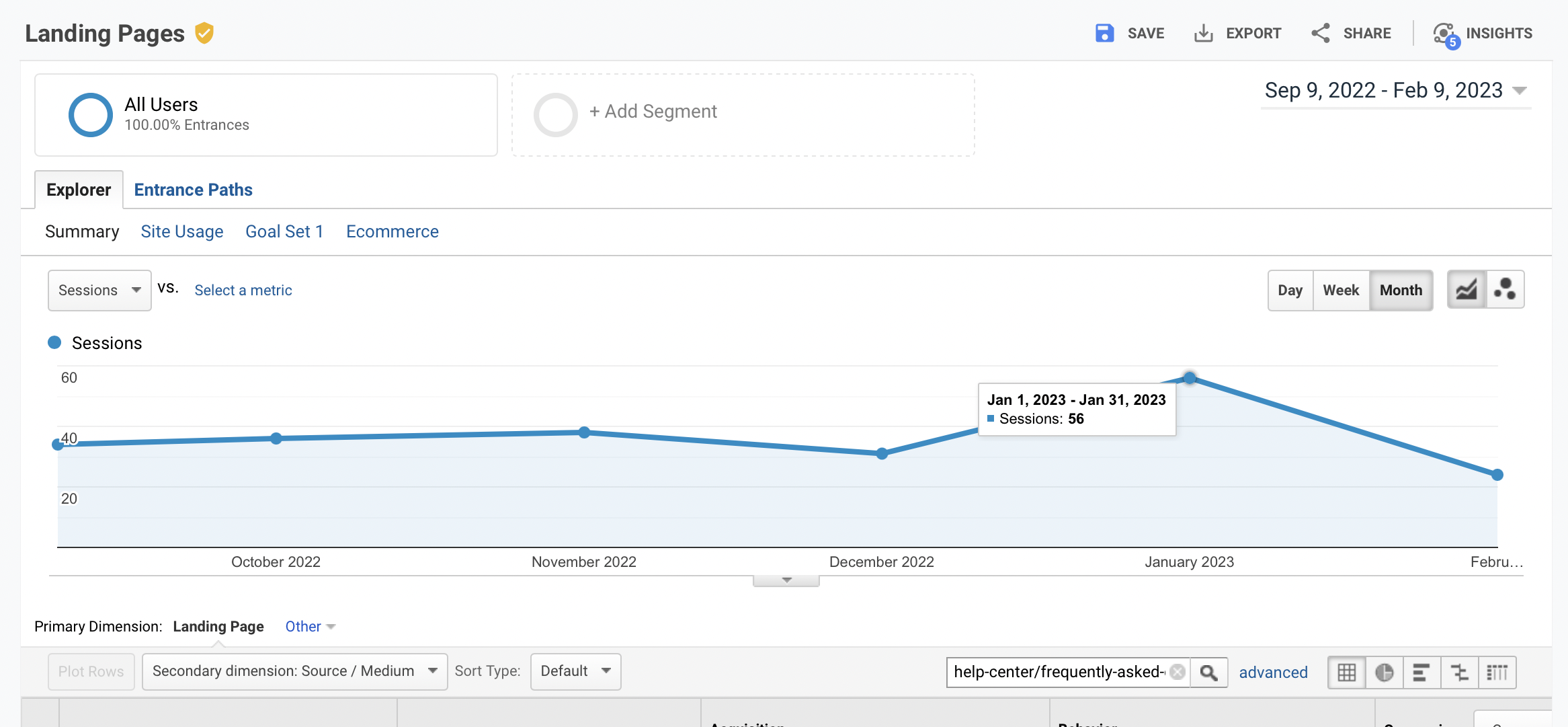 Laser-focused on search intent
Research keywords that are relevant to your product or services. These keywords should be included in your website content, meta tags, and URLs to improve visibility in search engines.
Nebojsa Savicic, a co-founder of Plainly:
«How do we generate sales leads via content marketing? Сontent marketing, combined with SEO, helped us get on the first page of the US Google results for relevant bottom-of-the-funnel keywords such as «automated video creation» (ranking #2), «video automation software» (ranking #4), «video personalization software» (ranking #5), which has resulted in a new sales and leads level.

We have created a funnel that works really well for minimum costs and that ultimately leads users to book a 15-min demo with me via Calendly. We noticed an almost 30% increase in conversions thanks to our new content approach (see the screenshot from the analytics below).

What helped us achieve it?

We laser-focused on search intent and invested an extra effort to beat our high-ranking competitors and for successful lead generation. A good example of this is the article that ranks as «video personalization software».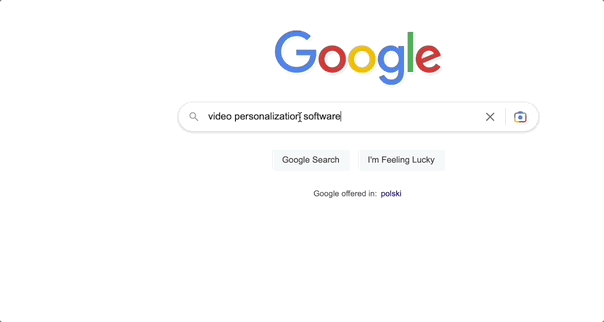 Originally, it was a lot shorter and limited to my top three video personalization software picks. We couldn't get it to rank very high. But then we realized our prospects wanted more, a true deep-dive on the topic, an actionable buying guide. So we rolled up our sleeves, tested all the tools, did a content refresh, and made it to page #1 in SERP. Today, it converts continuously on a monthly level.»
Nebojsa Savicic is sure that using tools like Ahrefs or SEMRush can help with keyword research, which helps you understand people's online behavior and the search intent behind each phrase the question «how can I generate B2B leads» will never ever bother you because you'll know precisely what potential customers need and how to present it.
Optimize your site for users and search engines
User-friendly design.

Fast load times. You can perform a Website Speed Test with sites such as Pingdom or Gtmetrix.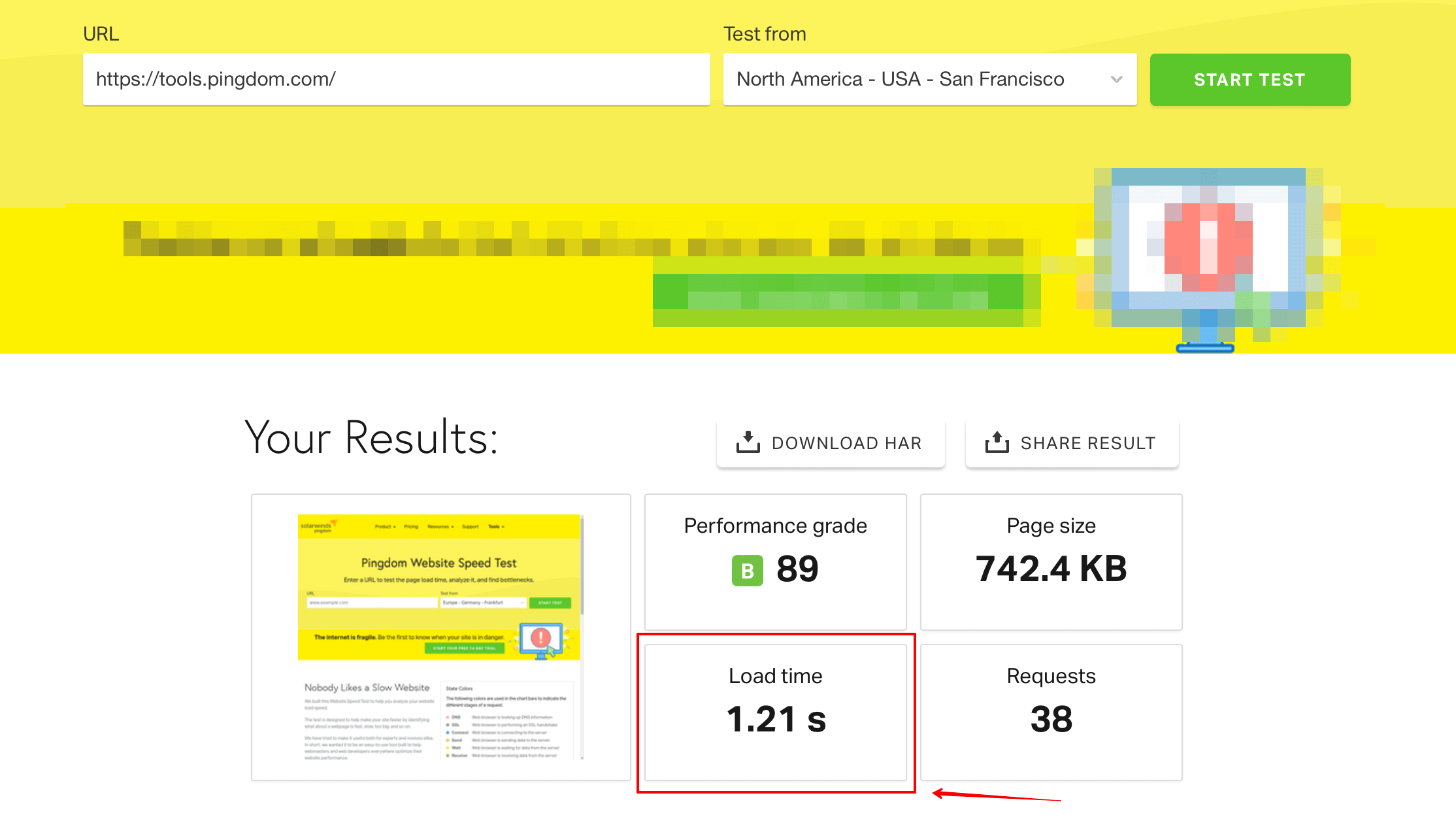 Or check these metrics with Google. It will show you the speed for both mobile and desktop.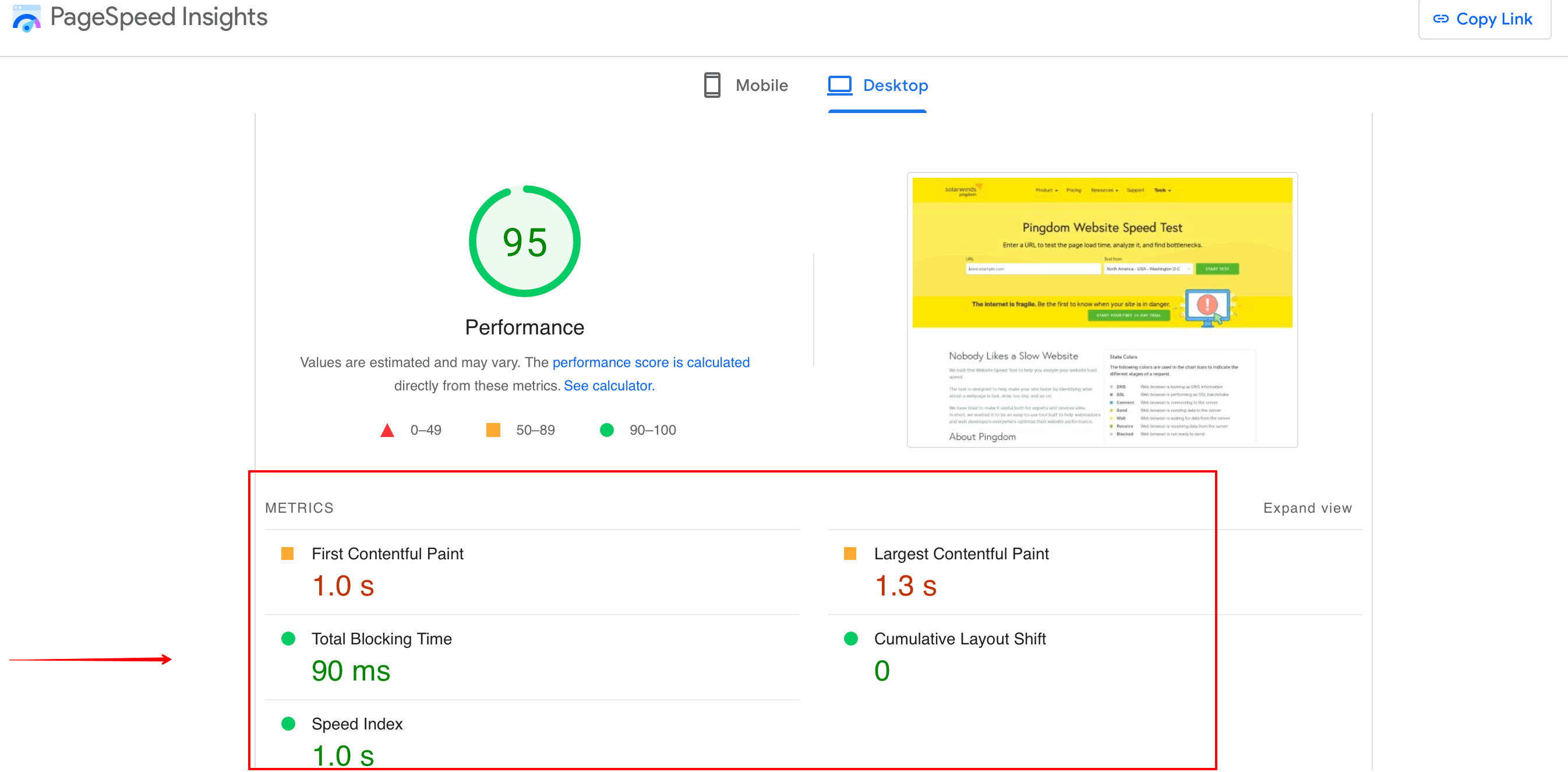 All these metrics affect the ranking of the website. In addition, it is worth knowing that from 2024 the new INP (Interaction to Next Paint) indicator will have a big impact. You should prepare for this now and work out the problem areas on your site.
Mobile responsiveness. You can check with Google here for free how mobile-friendly your site is.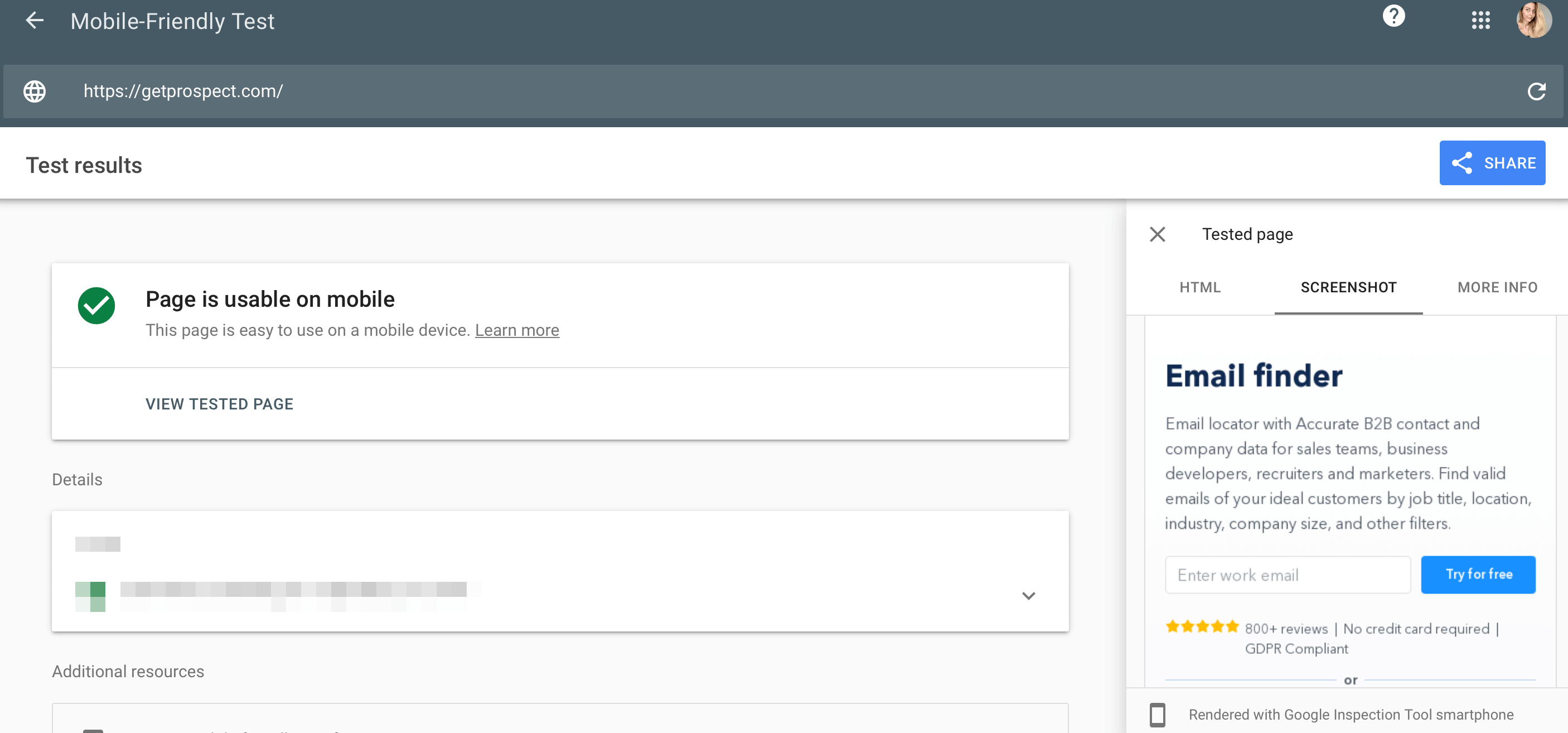 Add relevant backlinks to your lead generation strategies
Create high-quality backlinks from other reputable websites to your own. E.g., you can do it with HARO or Help a B2B writer.
With the help of the first Help a Reporter platform, you can respond to requests from those who have registered there and get into blogs (in the article) to people who have sites relevant to you.
You will receive the target audience from there when they insert your answers into their articles and a link to your site.
When you choose which request to answer, see if the person's website suits you on the subject and quality of the domain to get excellent results from this lead generation method.
In response, you may be asked for a backlink. That is, they will offer you to insert a link to the person's site to the article.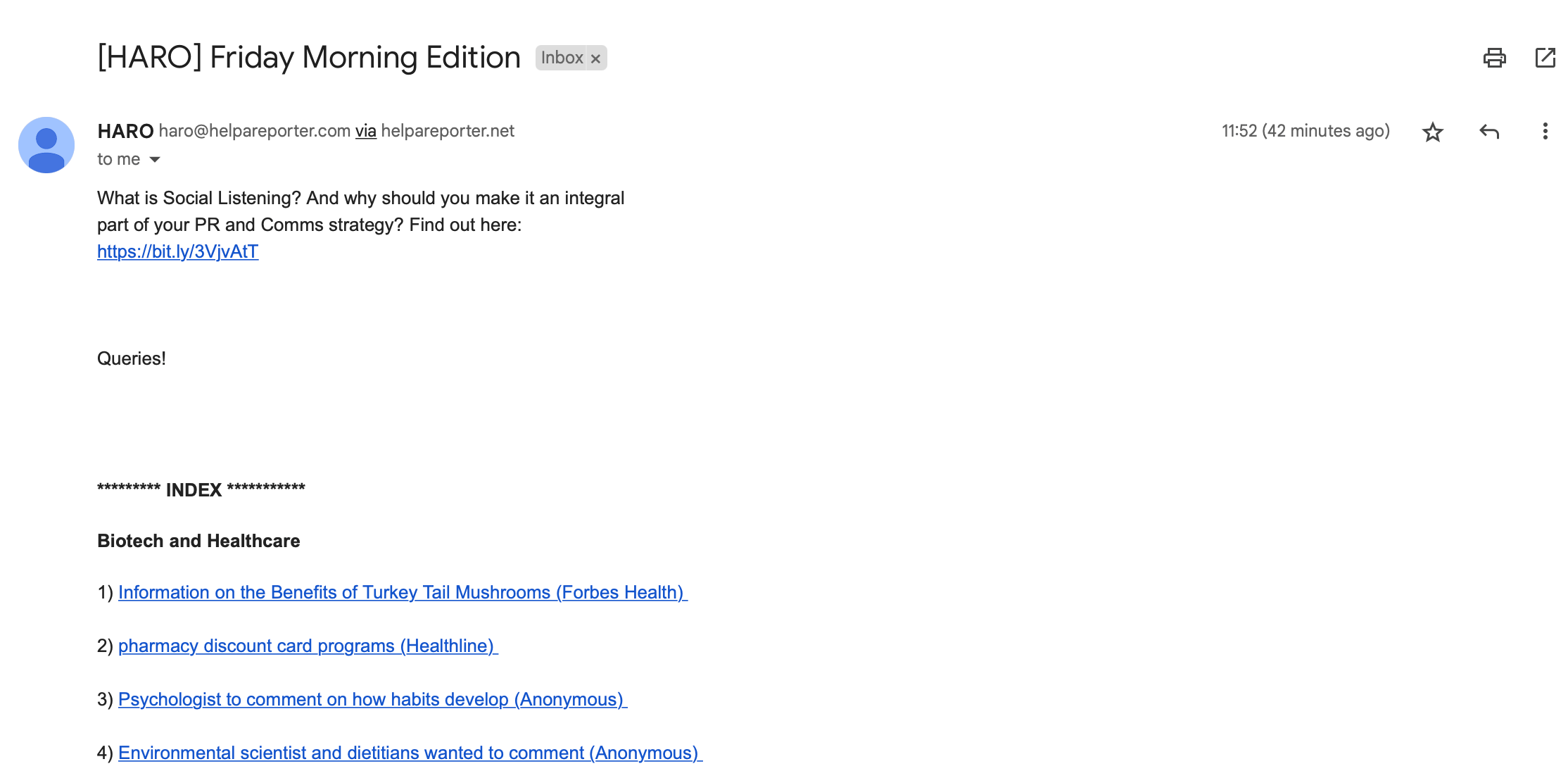 You can also send queries there, collect expert opinions, make quality content for your users, and exchange links with opinion leaders.
Track your SEO efforts
Evaluate your website's performance and oversee your SEO activities. Achieving this task can be accomplished with the assistance of Google Search Console, alongside tools like Ahrefs, Semrush, and similar resources.
Lead generation with SEO: successful case study
The Site24 Marketing Agency team shared their successful case study of SEO performance growth with us, explaining how they achieved it and the profit it brought them.
Performance on search results – total clicks:

Organic traffic: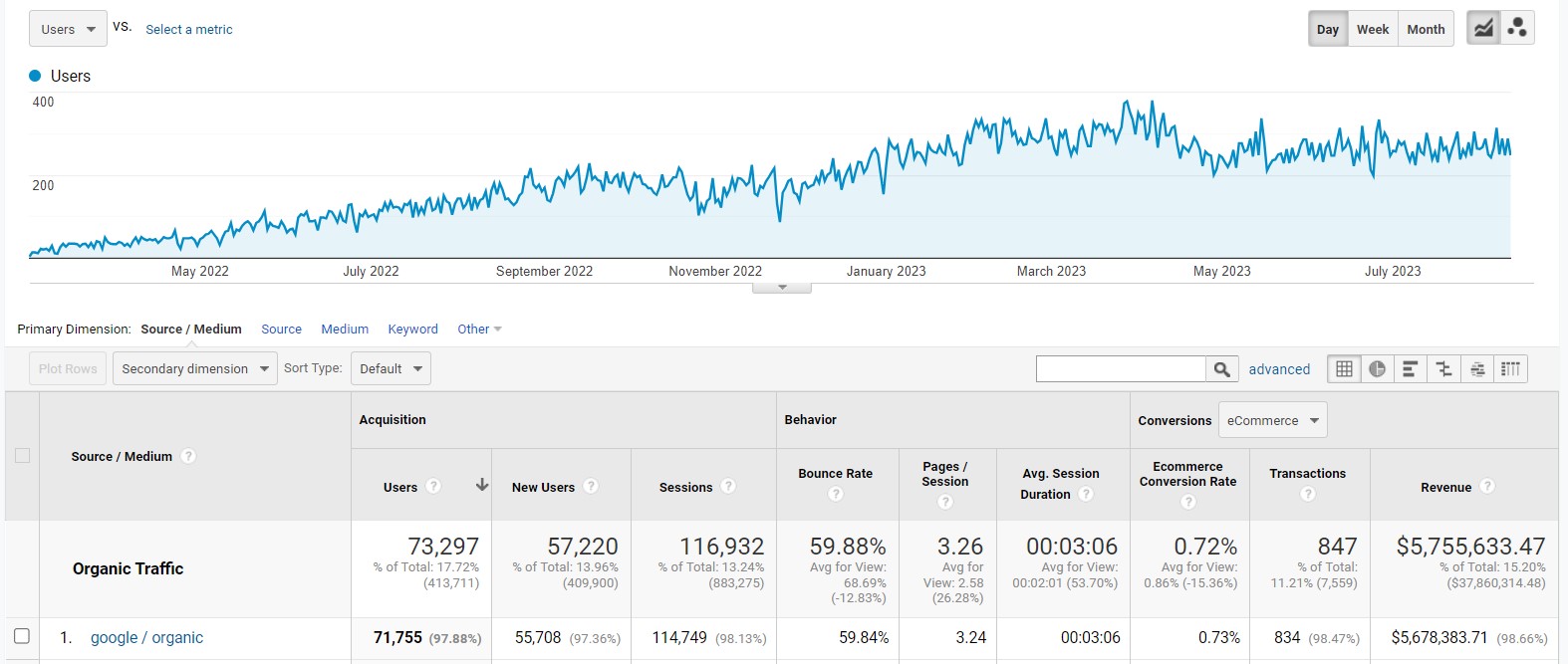 Referring domains:

What actions did they take to achieve the result?
Katerina Zolotaryova, a founder & CEO of Site24 Marketing Agency:
«SEO promoting is not only about some actions with the site or the growth of positions in Google; it is first of all about business income.

For instance, in the project below, our client earned over $5.7 million with SEO with a budget of $640 per month. Thus, the income of the business exceeds the investment in website promotion many times over.

For this project, we did this kind of work every month:

collected a complete semantic core of 40-50 pages
wrote meta tags on each of the pages.
analyzed competitors and determined the ideal content structure for each section of the site
with the help of a copywriter, wrote informative and optimized texts for the site
considered elements of the page that provide additional value to website visitors, such as FAQs and reviews
monitored technical optimization of the site, formed a technical task to eliminate errors
attracted 15-20 external links from other quality sites in our niche


As a result, after 1.5 years on the project, the client is now earning $440k per month, and that number is increasing every month.»
3. How to generate sales leads with chatbots or AI chatbots?
By automating the interaction with potential customers.
This means that the user will get an answer from the support department even if your employees are not able to answer the user because they are out of office hours.
The chatbots can interact with site visitors at any time and solve basic problems related to your product, site.
The bot can also guide site visitors to specific actions, such as scheduling an appointment with a sales specialist, ordering a demonstration, making a payment or signing up on the site.
Difference between Chatbot & AI Chatbot for sales lead generation
Can handle simple customer requests when your customer support specialists are offline.
Are limited in their ability to deal with complex requests.
Example of simple Chatbot for sales lead generation: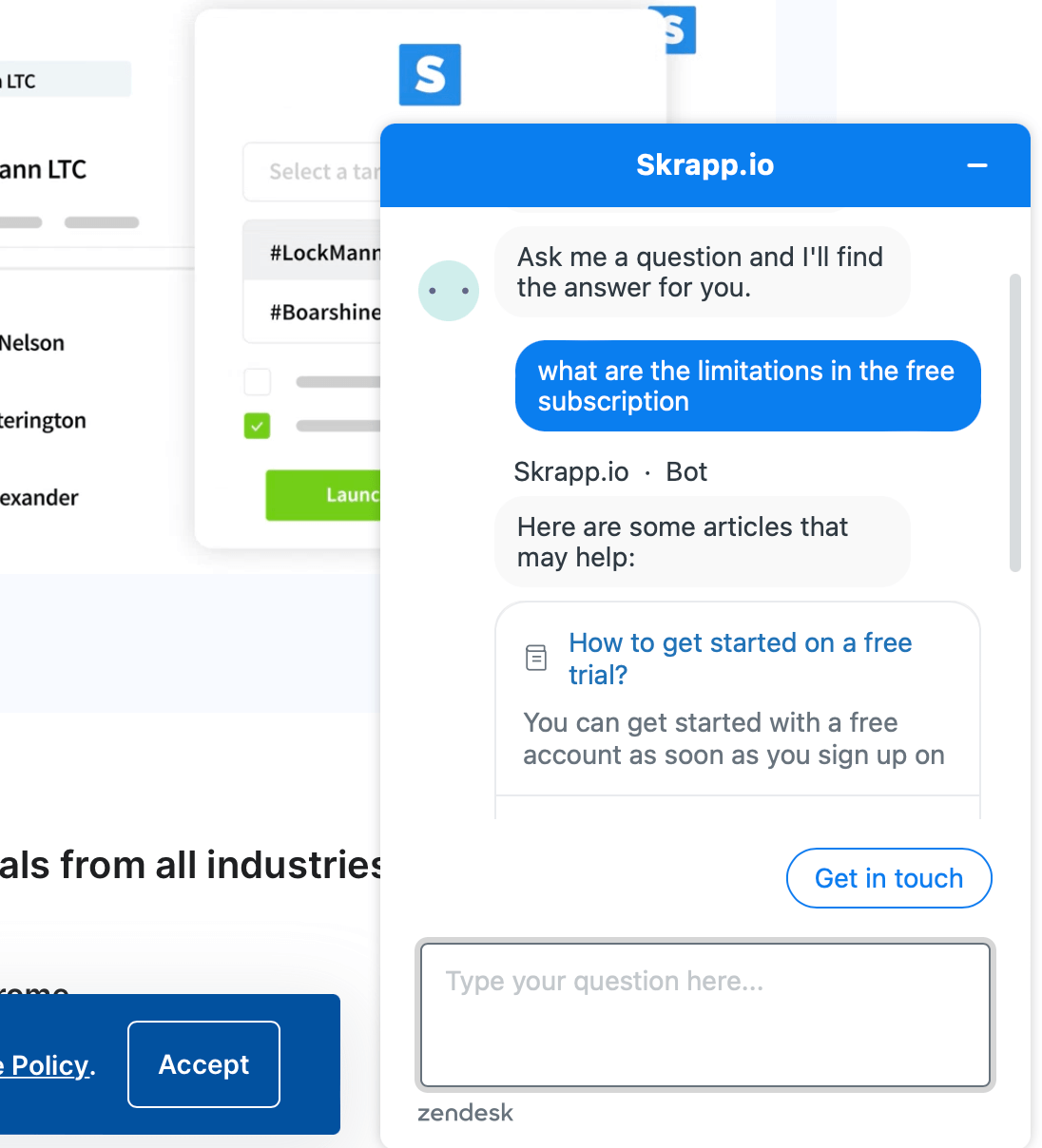 Example of this lead generation method - conversational Chatbot: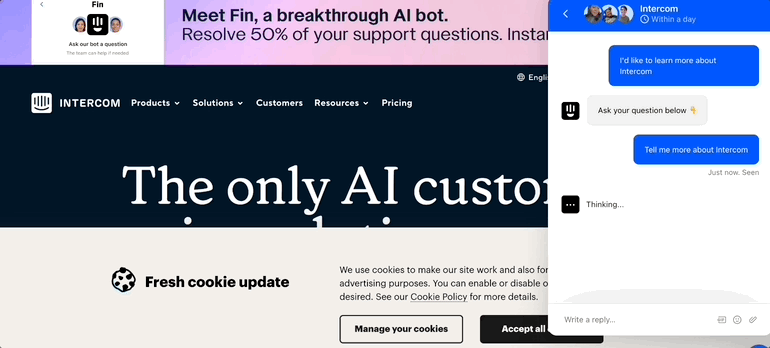 4. How do I generate leads from email marketing?
You can increase lead generation by sending targeted and personalized email campaigns that will motivate recipients to take a specific action, e.g. click on the «Sign Up» button.
What are the best practices for email marketing in lead generation?
Segment emails for lead generation growth
Always categorize your email list to send relevant emails to specific groups of leads. You can do this directly while searching for potential customers in the GetProspect B2B database. Here it is possible to divide the found contacts and companies into folders.

E.g., owners of medium-sized businesses who will be interested in a package of services of an average price category in one folder, those who need a cheaper solution in another, and those who are interested in plans for a large team in a third.
You can also divide the list of leads for email campaigns into time zones.
Personalize emails
This is one of the most important lead generation steps. Probably in any method and especially in email marketing.
Personalize emails with the recipient's name and other relevant data. For example, by adding the recipient's name to the subject line or in the body of the email, you can add information that will interest potential customers based on who exactly is on each of your segmented lists.
For example, here HubSpot contacted me specifically, which drew my attention and wrote about what I was interested in when visiting my free account.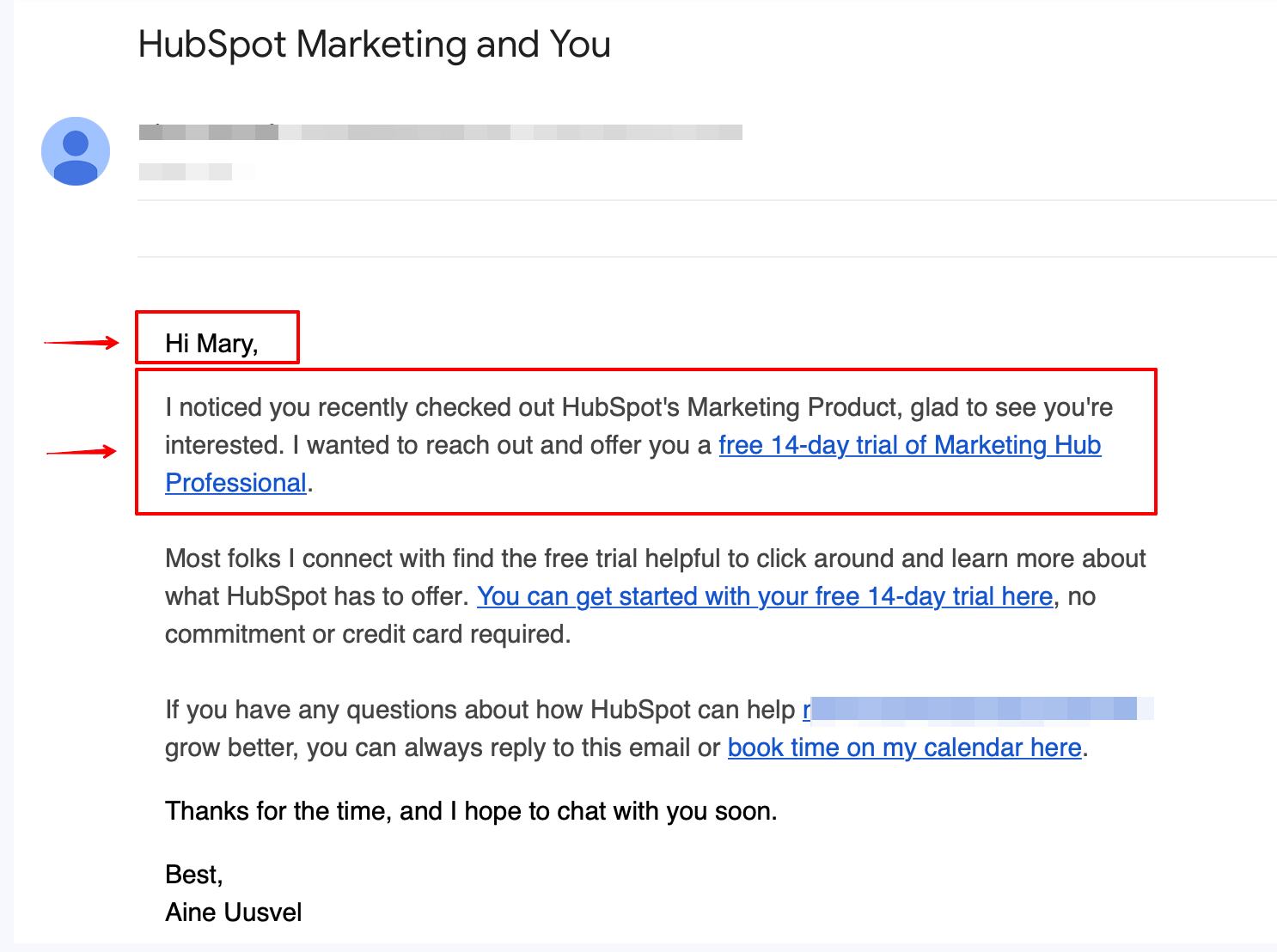 Add a value proposition
Providing value to the recipient by offering helpful content, exclusive offers, and other incentives.
Expand your capabilities with full-service platforms
Use email software with additional lead generation tools - with CRM and search features for collecting prospect lists, with analytics, A/B testing, etc.
Does lead generation work if you use this method?
Ben Lack, founder & CEO of full-service digital marketing agency Interrupt Media:
«One example of successful sales lead generation is our case study of an enterprise data and document management company where we implemented an extensive segmentation exercise, personalized their email outreach, and A/B tested the email copy, among others, to increase their webinar registrations.

Through proper segmentation and targeted messaging, we increased the webinar registrations by up to 90% compared to the previous webinar, as well as a 100% increase in booked meetings.»
Try Cold Email from GetProspect for free
GetProspect is a safe tool for finding prospects and creating email marketing campaigns: random intervals, custom domain tracking, sending limits, SPF, and DKIM checks.
5. How do I create an effective landing page for lead generation?
Create a clear value proposition. Clearly communicate the unique value of your offer (how it solves a user pain point).
Make сompelling visuals. Use high-quality images or graphics that relate to your offer. Visual elements should support and reinforce your message.
Add concise and persuasive copy. Keep your copy succinct and focused on the benefits of your offer. Use persuasive language that encourages visitors to take action.
Don't forget about effective CTAs. Design a prominent and attention-grabbing CTA button with action-oriented text to generate more leads. Make it clear what action you want visitors to take, whether it's signing up, downloading, or making a purchase.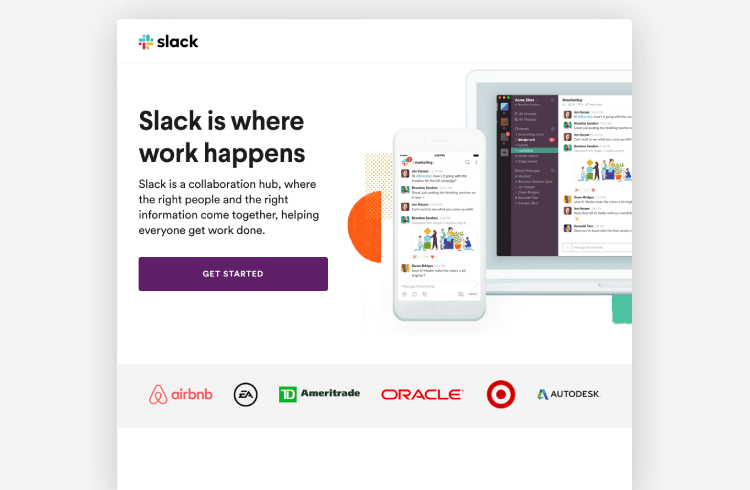 Source: Slack
Note. The text of landing pages should be unique (SEO part) and written by a human for humans. It must be concise and attract targeted leads so that your page can be found with a search request and will not get lost.
6. How to generate sales leads through cold calling?
Always have a script/plan in front of your eyes. To feel calmer and simply save your prospect's time. Spontaneous speech will always have redundant elements. Keep in mind the script ≠ rigid rule. When you read from the page, what's the difference between you and a robot then? The script is just a guide, and you should keep your speech human.
Click here → and get cold calling scripts with tips that help you prepare to talk to prospects and boost lead generation.
Remember that you really help the companies you are calling. The feeling will grow if you meticulously choose the prospects to call. When you call, you know you will offer the solution to one of their top-priority problems.

Genuine interest is a crucial part here too. Everyone loves to talk about their problems. Prepare questions and involve them in a talk. You will get a ton of insights and earn a positive attitude from them.

Listen to the top sales cold call recordings, collect tips, and then implement them with your own style. For example, some influencers make live cold calls — check Trent Dressel's one.
Relisten your call recordings with peers to exchange customer insights and improve.

Know when your leads are available. E.g., calling C-levels, choose times when they are less overwhelmed, such as Friday afternoons and weekday mornings till 10 am.
7. How to get leads with referral networking?
First of all, use your current loyal paid subscribers, suppliers, industry partners, etc., to meet and attract potential ones.
Okay, let's say you've done that, but the next question comes up…
What do you do to quickly generate leads with this technique?
Provide excellent service
You and your whole team should do everything you can to make your customers satisfied with your products/services. This will increase the likelihood that they will recommend you to others.
Ask for referrals from customers or partners
Provide referral cards, incentive offers, or a referral program. Keep the process simple.
Provide value to your referral network
Provide valuable resources, information, or incentives to support their achievements. This approach will fortify your connections and foster greater customer loyalty.
Lead generation via referral networking: example
As an illustrative example, consider incorporating your referral program offer as supplementary, beneficial content at the conclusion of your monthly newsletter email.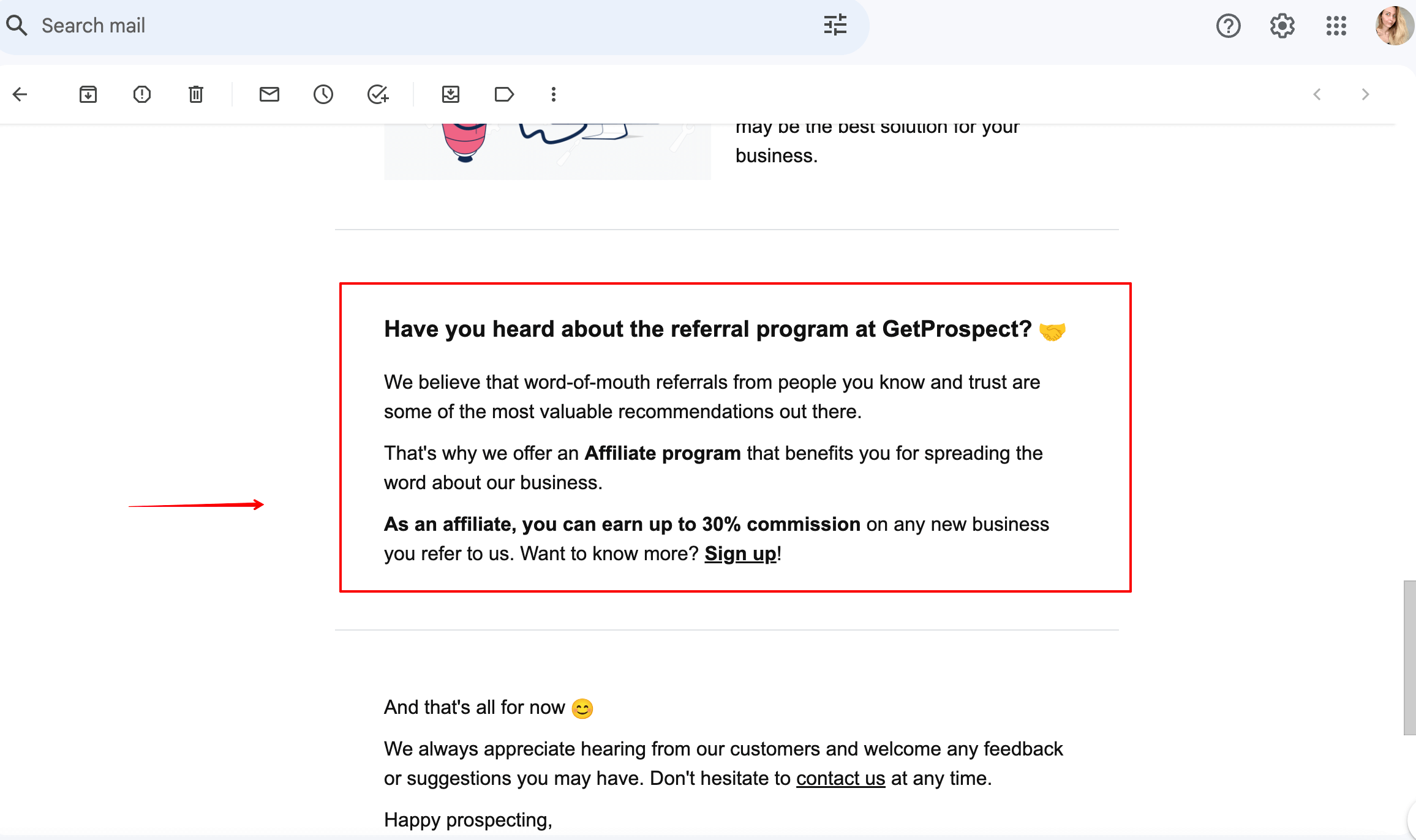 8. What are the ways to generate B2B leads online via events
Identify the unique needs of the target audience.
Select the most suitable platform for hosting live events.
Implement multi-channel promotion for webinars.
Engage actively with participants throughout the live broadcast.
Provide event members with additional resources.
Online lead generation via events: major steps
Explore the interests of your target audience
Clearly define your target audience and their interests. This will help you create events that are relevant and valuable to them.
By offering valuable data and insights, online events (e.g., webinars) with Q&A sessions, polls, and chat functions help to establish a brand as a thought leader in its industry and attract more leads through unique opportunities to interact with them, build trust, and educate them about the product or service provided.
Choose the right platform for a live event
Select the right platform for a webinar depending on your target audience and goals (e.g. Zoom or GoToWebinar).
Flynn Zaiger, CEO of Optimistic Social Media:
«To boost the effectiveness of the 'generate sales leads' process via online events, you should utilize video conferencing platforms with robust analytics and tracking features to further enhance the final results of this lead generation technique.»
Promote your live event
Promote webinars through several channels at once, including email, and paid advertising.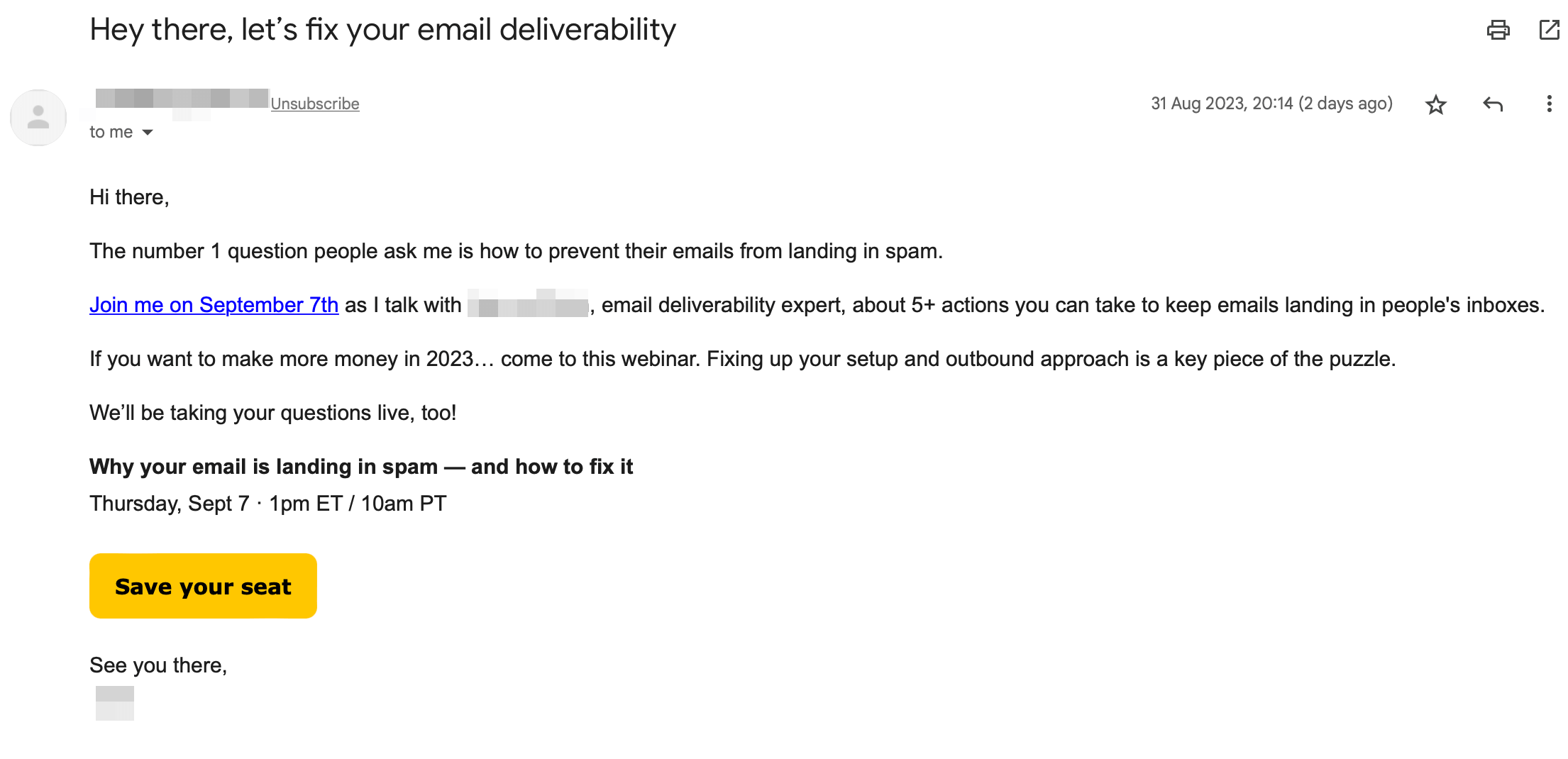 You may also offer benefits for participants (a discount on your products/services).
Interact with users during the event
Communicate with members during the event, ask follow-up questions, and don't forget about feedback. It helps generate more leads.
This will help you build relationships and establish yourself as a thought leader/expert in your industry.
Provide event participants with additional resources
After webinars, keep in touch with attendees by providing them with additional resources and information.
Don't forget about CTAs - encourage them to take the next step, buy a product/service, or schedule a consultation with you.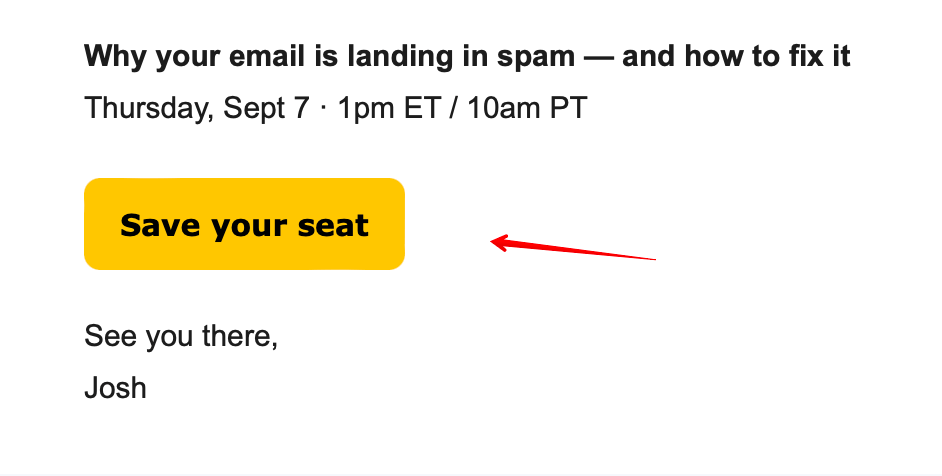 Remember. The best methods of successful lead generation are those that target the right prospects and provide them with relevant, valuable data.
What is the best lead generation strategy
Crafting the most effective lead generation strategy is a nuanced endeavor, contingent upon factors like business type, industry niche, and the intended audience. Promising techniques encompass email campaigns, SEO efforts, and referral programs, among others.
To ascertain their efficacy, a comprehensive analysis of these methods is imperative, probing how they align with your company's unique dynamics. The next crucial step involves prioritizing the most suitable approaches.
Indeed, the synergy of lead generation methods often yields superior results.
For instance, deploying content marketing to bolster brand awareness, optimizing for search engines to escalate organic traffic, and employing email marketing for lead acquisition is a proven strategy. Rigid adherence to one avenue is not advisable.
Fundamentally, ensuring sufficient resources are allocated to each strategy is paramount. A deficiency in this aspect could potentially hinder rather than facilitate your lead generation efforts.
Summary: how to generate leads
The best strategies for generating leads – email marketing, content marketing, SEO, using chatbots, email campaigns, landing pages, cold-calling, referral networking, and online events.
How to choose the best lead generation strategies? Combine these ways. E.g., creating product content and sharing it in email newsletters, creating webinars to attract new leads and telling about it on the company's website or in the mailing list, or by making an advertisement.