If you have a list of LinkedIn profile URLs you'd like to find the email addresses for, you can do that with the help of the Chrome extension.
1. Follow the link and install the extension into your Google Chrome browser.
2. Open it up by clicking on the Getprospect button.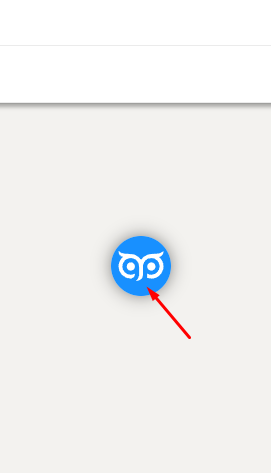 3. Once you open it up, go to the Import links tab on the bottom of the extension window.
4. Insert your list of profile links into this field, each in a new line. You can also select the list for them in the Save leads to list field. Click the Import button.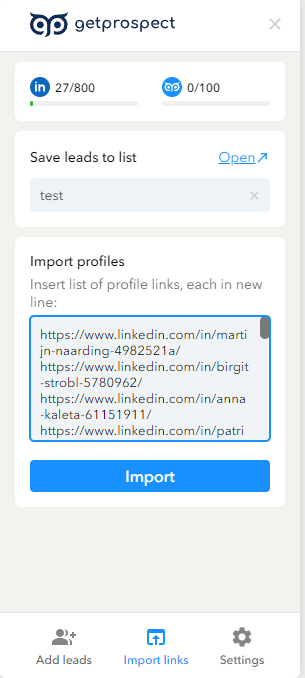 5. GetProspect system will visit each lead profile page and collect the information.

6. After that, you will see a status update indicating how many leads have been found and saved.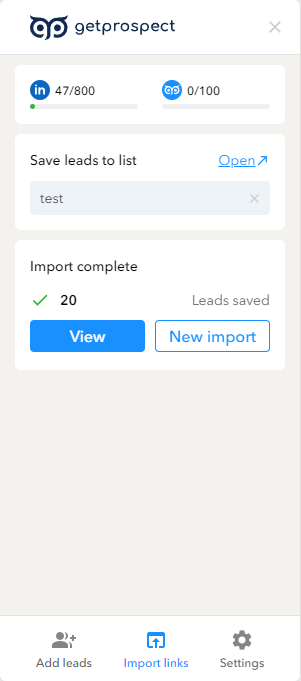 7. Click View to view the leads in your workspace.
Important note: when importing profile links the following limits will be applied to your search:
800 leads per 24 hours for regular LinkedIn search
1800 leads per 24 hours for Sales Navigator search
You cannot enable Scan mode when importing LinkedIn profile URLs of your leads.