Using the GetProspect extension, you can add leads from corporate websites of various companies.


Here is a step-by-step guide on how to begin your search on the example of our website:




1. Install the GetProspect Chrome extension
Follow the link and install the extension into your Google Chrome browser. Press Add to Chrome button.

2. Activate the extension on the corporate site
Our extension opens automatically when you are on the LinkedIn.
However, for other websites, you need to activate it.

In order to do that you can click on the extension menu icon in your browser near the address bar. And press on the GetProspect extension to activate it on certain corporate websites.

3. Select and save leads
You can select a list to save the leads to by entering the name of the list into the Save leads to list field. You can also just begin typing the name and it will pull up suggestions, or you can create a new list.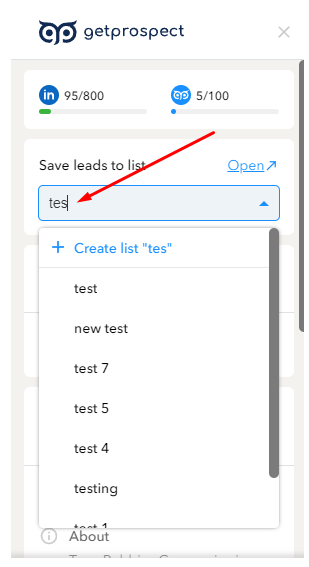 After that, there are a few ways you can use to Save the leads:
You can save contacts individually by clicking plus icons near their names:

You can press the View all leads button and you will be redirected to the search in our database with contacts related to the website domain you have visited.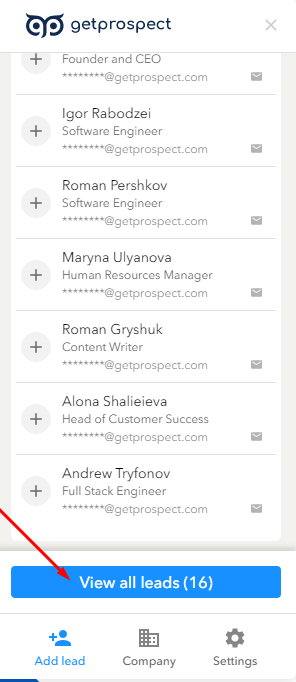 4. Save the company from the website
You can press the Company tab of the extension to view the information about the company. Press Save company to save the company's profile.