Using the GetProspect Chrome extension, you can add leads from LinkedIn groups. For that, you can use different types of LinkedIn accounts:
To start, install the Chrome extension into your browser.
Adding leads from LinkedIn groups in Basic LinkedIn account
Go to your LinkedIn groups and select the group which you'd like to get leads from.
In the group members tab, click See all.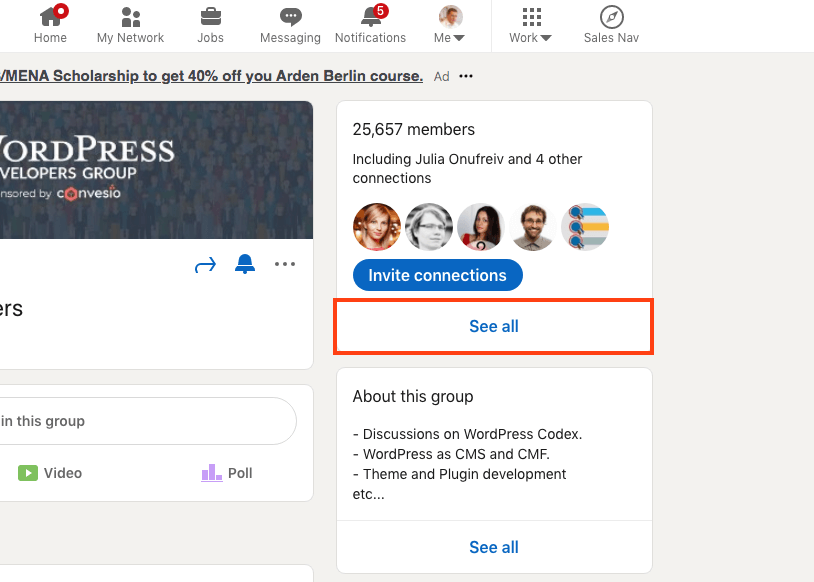 3. Scroll down to download more group members, then click Select all. Then select a list and click Save prospects.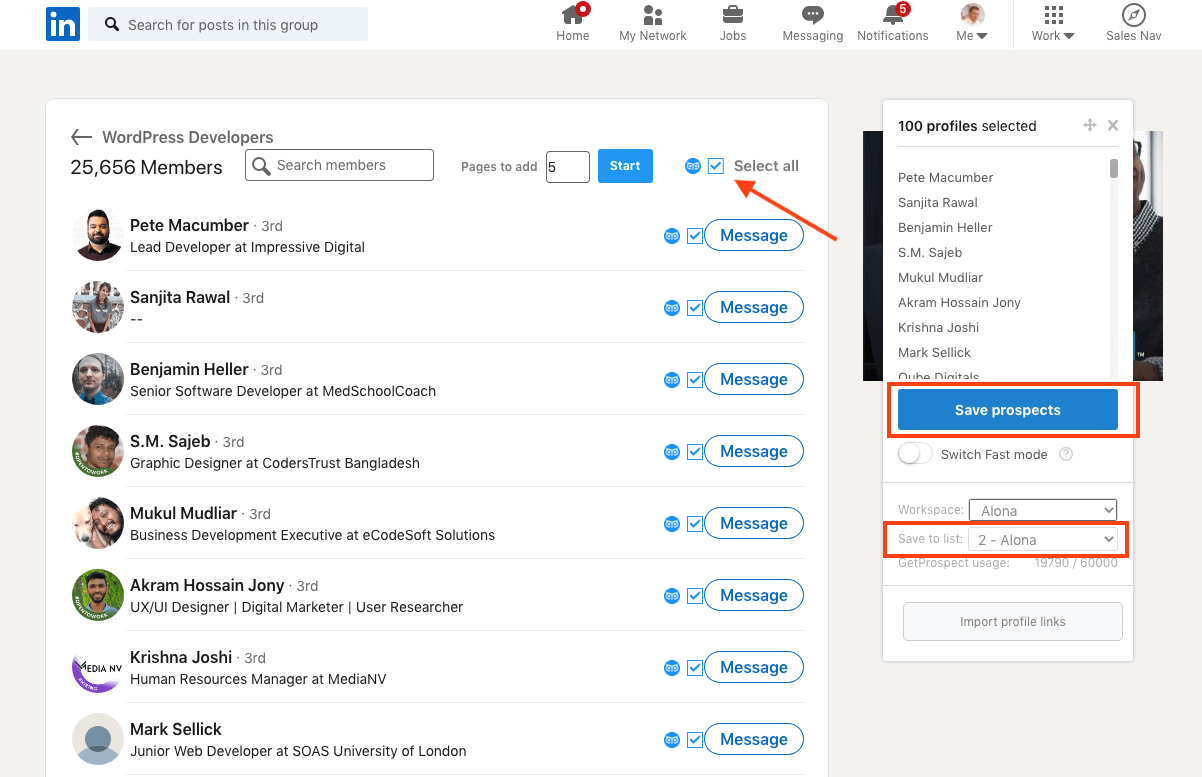 Adding leads from LinkedIn groups in LinkedIn Sales Navigator account
This is a more advanced search, which allows to include additional filters to the group members.
Open the Sales Navigator search and click All filters.
In the filter Group, input the name of the group. You can input multiple groups at once. Then click Search.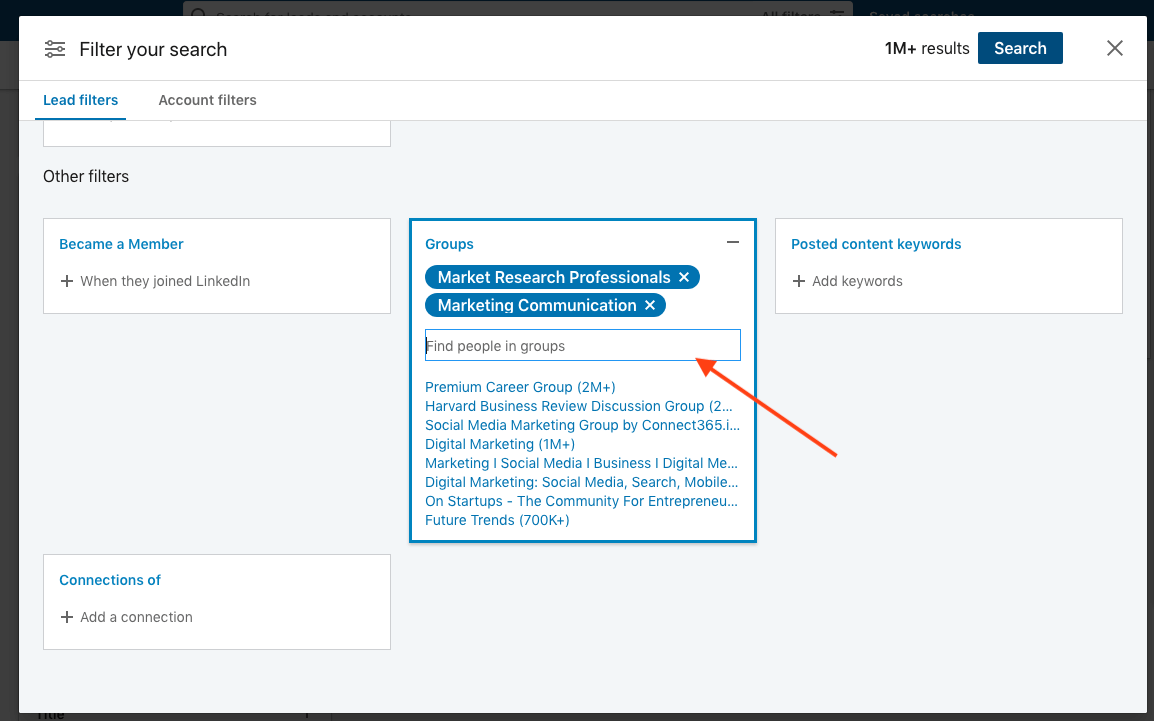 3. You will get the search results with people who are the members of inserted groups. Now you can also apply additional filters to your search if needed.
4. Select leads. You can do that in a few ways:
Select leads manually by selecting GP checkboxes next to their profiles
Select all leads on a page by clicking the Select all checkbox at the top of the search.
Select multiple pages by inputting the number of pages in the Pages to add field and click Select all.

After you start selecting leads, another GP panel will appear on the right side. On this panel, you can choose the destination list where all your leads will be saved, or create a new one. You may also select the search mode and switch from the regular one to the Fast Mode.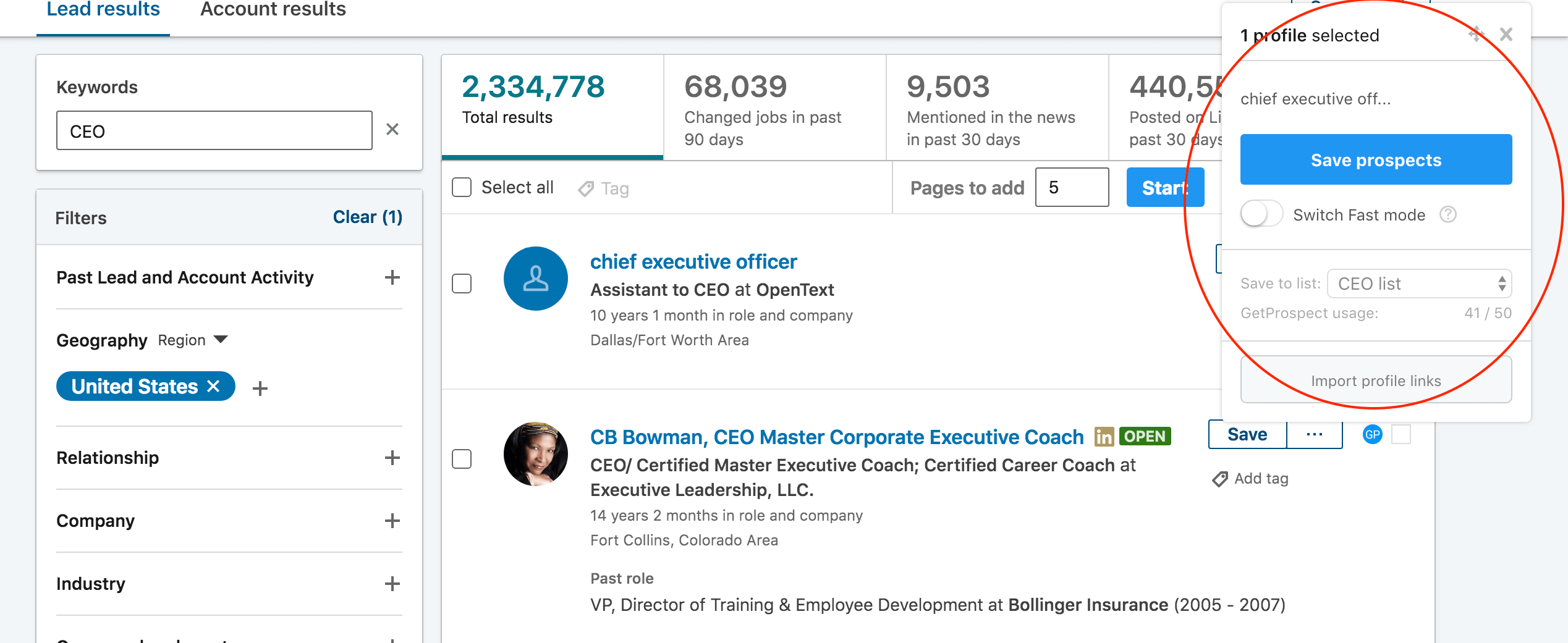 5. Saving leads into GetProspect.
When you select the leads, you can go ahead and save them into your GetProspect account.
If you want to save leads from the page you are currently on, click Save prospects button on the GetProspect panel. The extension will visit each selected profile on a page (unless you're using Fast Mode) and save its info into GetProspect.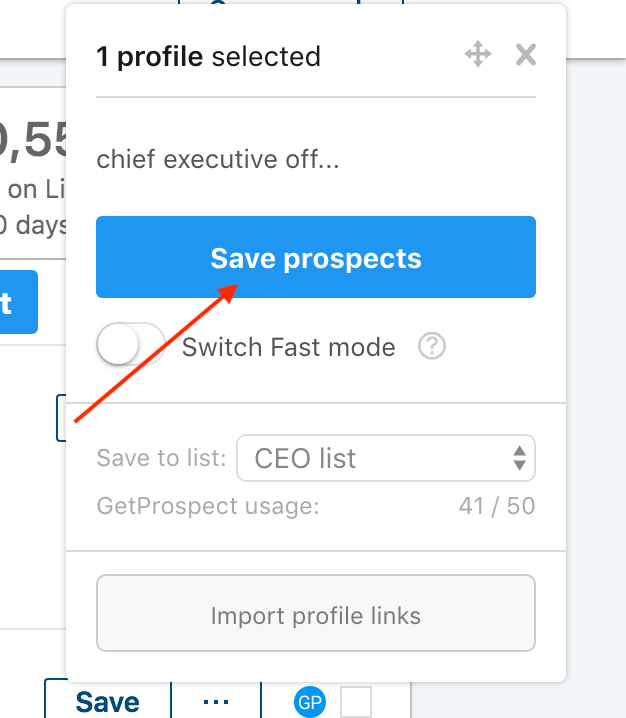 If you want to save leads from the number of pages you selected, click Start button near the Pages to add field. The extension will visit each profile from the selected pages (unless you're using Fast Mode) and save its info into GetProspect. The extension navigates to the next page automatically