You can use the GetProspect Verification tool to verify a single email address or a list of them.
To perform a single or bulk email verification, you need to go to the Verifications tab on your account:

There you can see two ways of verification:
Single email verifier
This option is useful when you need to verify a single email address or up to 20 email addresses separated by delimiters (space, commas, semicolon, or linebreak).
To begin verification, you need to insert the email(s) to the verification field and hit Verify emails button: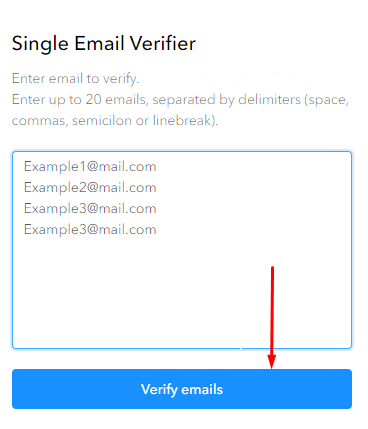 Email(s) will be verified immediately, and you will find the email verification status next to them. Learn more on verification statuses.
Once the email is verified, you can export the results by clicking on the Export button in the right top corner.
Bulk email verifier
You can use this option if you have a list with more than 20 email addresses - all you need is to upload your file.
Please note: the uploaded file must be only in CSV format.
You can drop your file directly or hit "click here" and then press Upload. If you have more than one column with emails in your file, you will be offered to select a column that should be verified.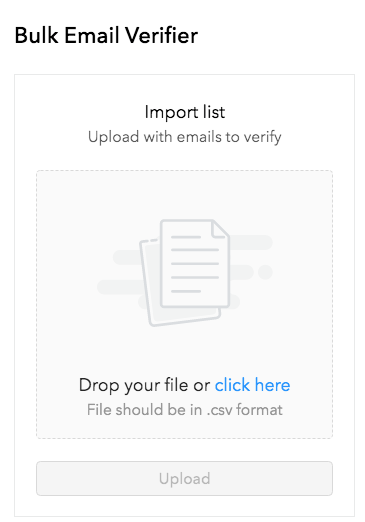 Once it's uploaded, you will see the statistics of the file:
total - how many emails there are

billable - how many of them can be verified

duplicates - how many emails are duplicates

bad syntax - how many of them are incorrect in terms of spelling (for example, with incomprehensible symbols)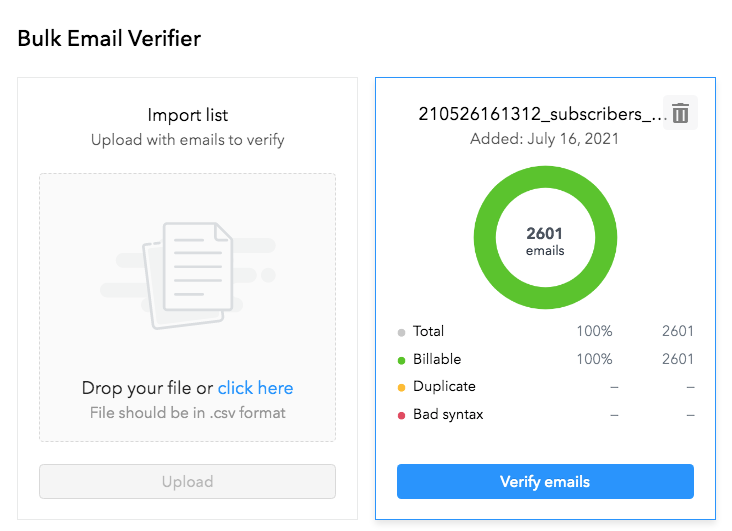 To get the actual email status, you need to click Verify emails.
Once you have clicked "Verify emails," you will see the dialog window with two options: to spend verification credits with the outlined amount of them, or buy it as a one-time purchase to verify this particular file.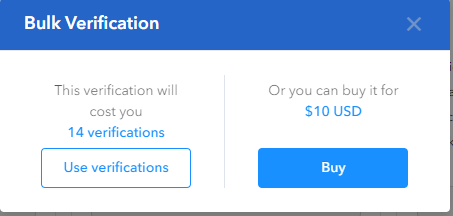 Once you chose one of the options, the system will start verification.
Once verification is finished, you will see the results in the percentage for each verification status.
You can download the file with verified emails, where you will see the verification status and email provider for each email address.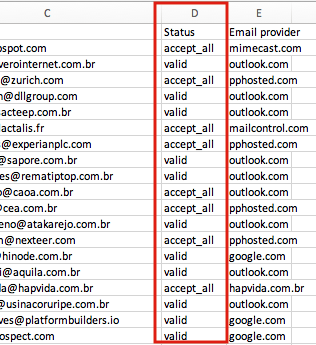 IMPORTANT: The file in the Bulk email verifier will change his status to Archived in 14 days after verification. After that, It won't be possible to download it.