On GetProspect, you can create lists of contacts based on specific criteria. The lists can only store contacts.
Lists store contacts who meet a set of criteria at the point when the list is saved.
Lists are not updated automatically.
New records that meet the criteria will not be added to the list.
Records can be manually added and removed from lists.
Create a new list
In your GetProspect account, navigate to Lists.
In the upper right, click Create list.
Type in the name of the list
Click Save.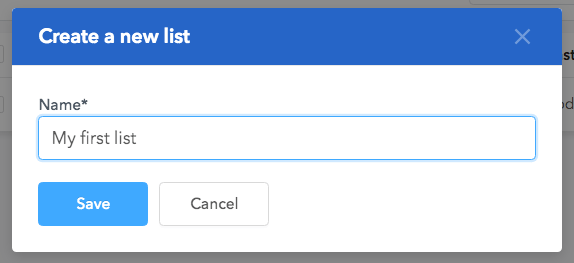 The list is now created and ready for use.
Manage your lists
Hover over the particular list.
Click Actions to open the dropdown with actions to your list:
Rename list: click to change the list name.
Move to folder: click to select a list folder to move the list to.
Clone: clone the list.
Delete list: permanently deletes the list. By default, the contacts in the list will not be deleted. To delete the contacts in the list, tick the checkbox Delete contacts in the dialog window. Learn the ways to bulk delete contacts.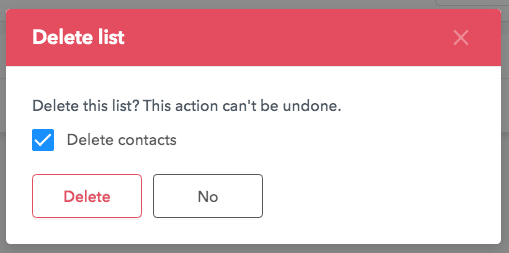 Export: click to export the list with the contacts in it. Learn more on exporting contacts.
Import: click to import the contacts into the list.