Zapier is a tool that allows you to integrate GetProspect with more than 2,000 apps. Leveraging Zaps (connections), you can quickly create automated workflows between apps with no coding.
All Zaps have one platform as the Trigger that sets them into motion and causes Actions in other platforms. The Trigger data is sent automatically to the platforms.
In case you are new to Zapier, here you can register for free.
To make GetProspect a part of your automated workflow with Zapier, follow the instructions from the video tutorial or below:
1. Go to the Settings icon in the right top corner of your GetProspect account.
2. Click to Integrations section. Here you will find your secret API key necessary to create integration and the catalog of the web applications you can integrate GetProspect with.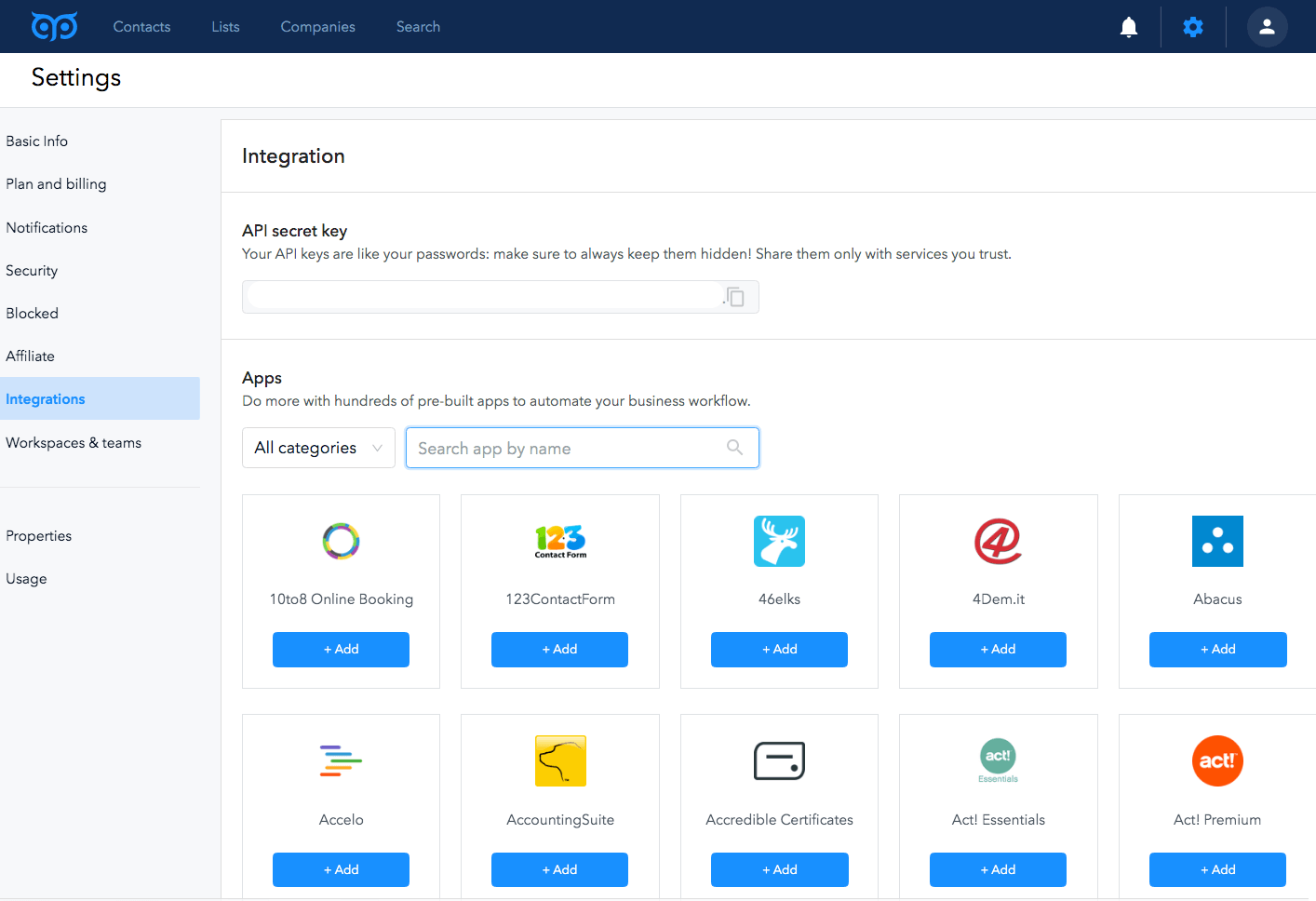 3. Find a particular platform by entering its name in the search field.
4. When you find the app, click +Add. You will be taken to Zapier to finish the integration.
5. Pick Triggers and Actions from the dropdown menu. Read all the possible Triggers and Actions descriptions and choose what you need.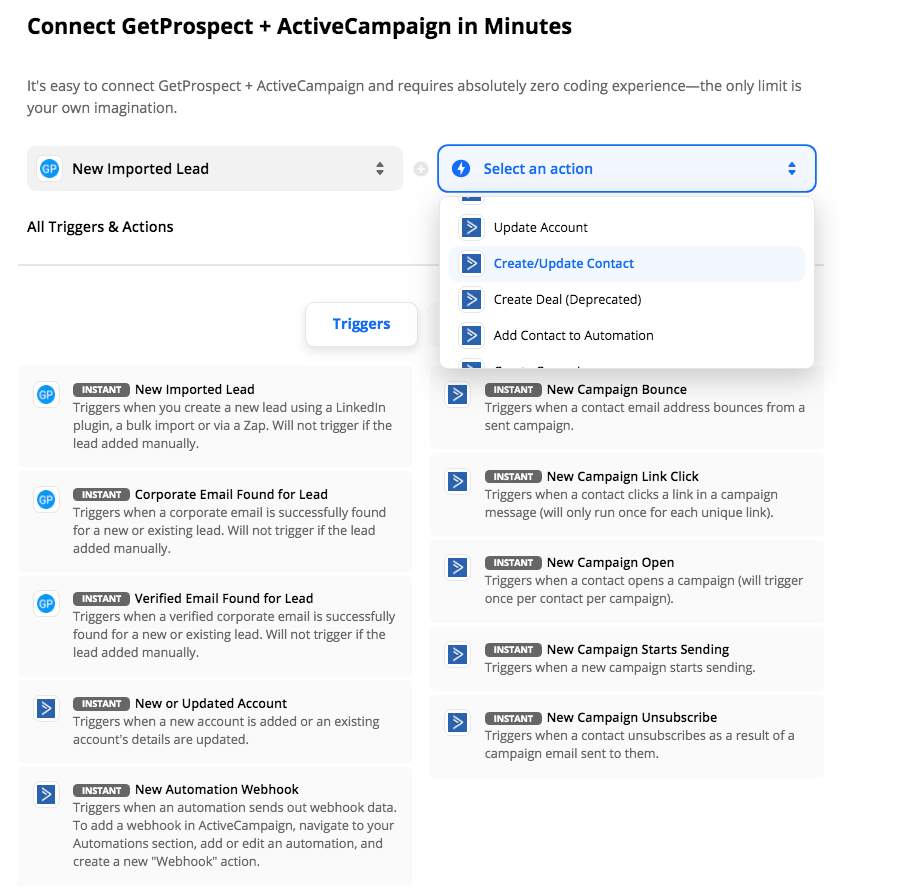 6. Click Connect GetProspect + [App name] and go through the step-by-step setup by Zapier.
Here you can check how to integrate your apps with GetProspect on the example of Gmail.