Zapier lets you connect GetProspect to 2,000+ other web services. Automated connections called Zaps, set up in minutes with no coding, can automate your day-to-day tasks and build workflows between apps that otherwise wouldn't be possible.
Each Zap has one app as the Trigger, where your information comes from and which causes one or more Actions in other apps, where your data gets sent automatically.
If you don't have a Zapier account yet, you can create it for free.
You can sen up the integration in the Integrations section of your GetProspect account.
For that click the Settings icon in the right top corner, then navigate to Integrations. On this page you will find your personal secret API key which you will need to set up an integration, and the list of the platform you can make an integration with. You can find the particular app by inputting its name into the correspondent field.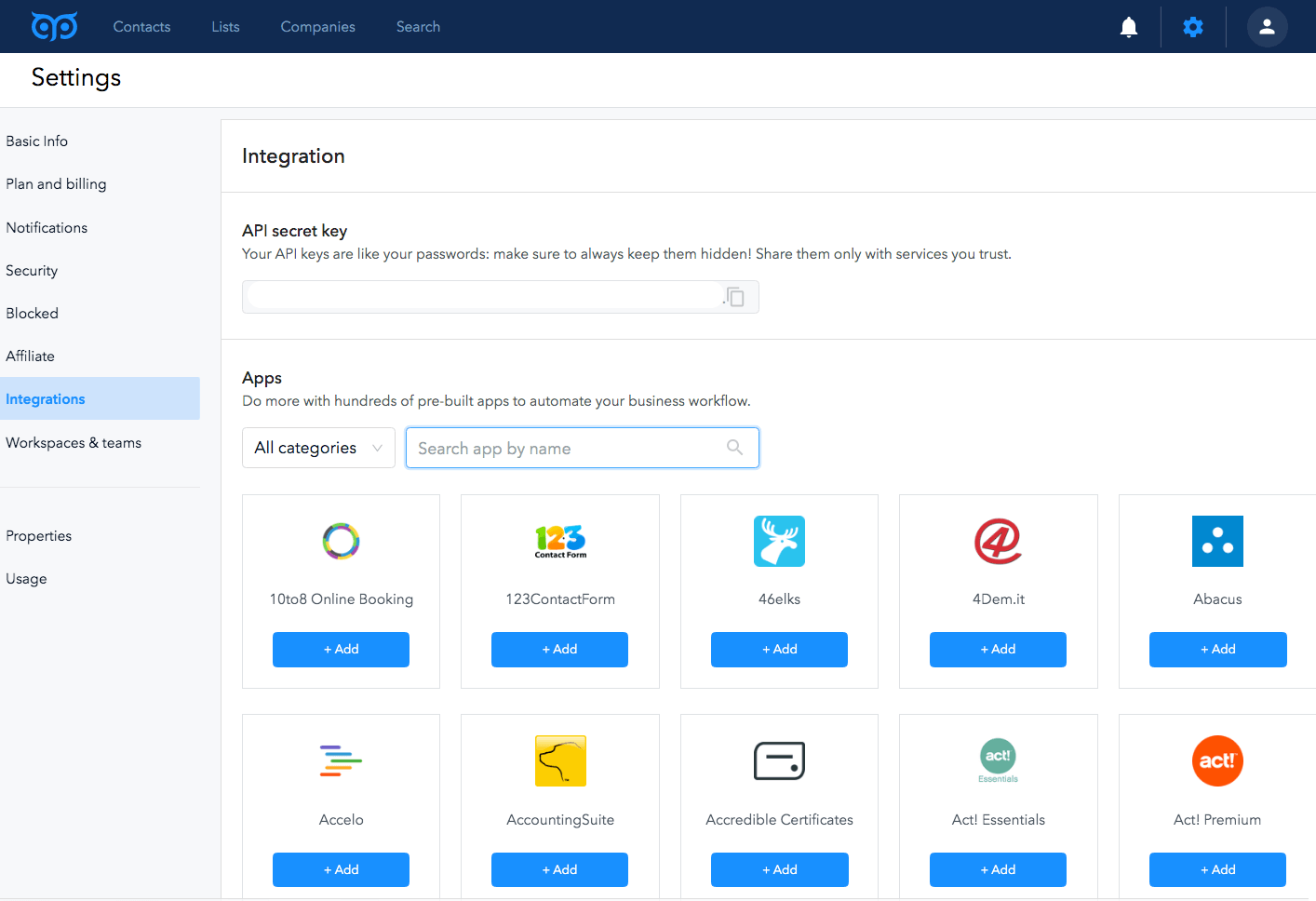 Once you find the app you need, click +Add. You will be taken to Zapier, where the next steps should be held.
You will need to select triggers and actions from the dropdown menu. You will see all the triggers and actions descriptions as well.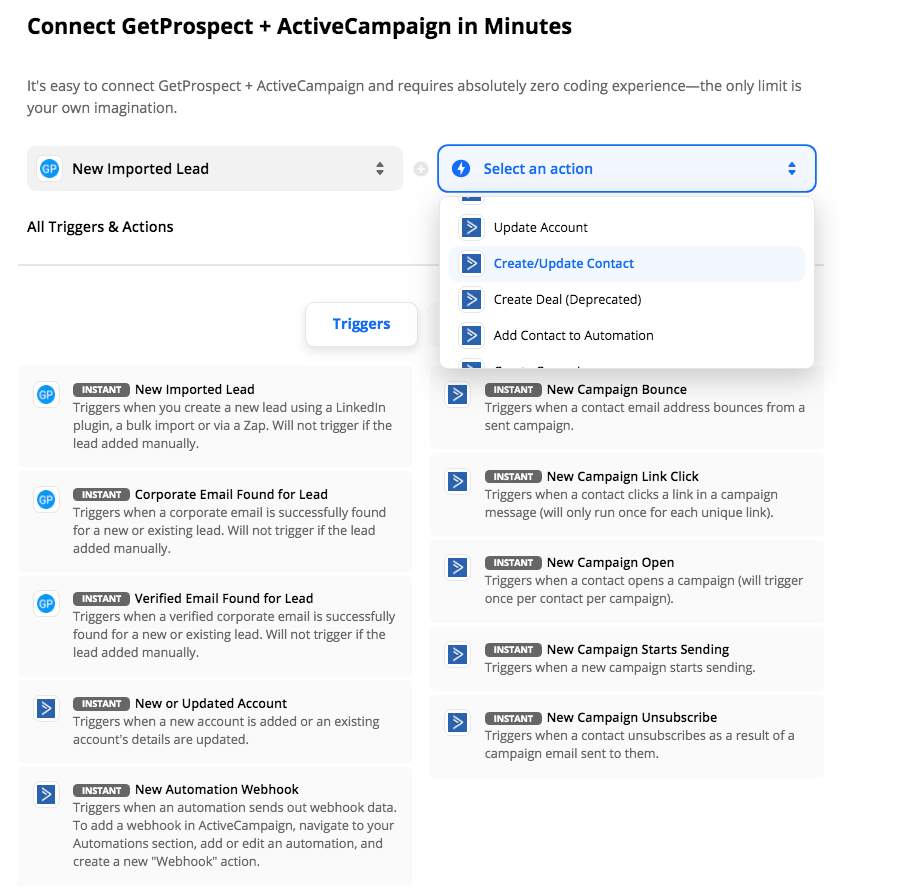 Now click Connect GetProspect + [App name], and then you'll be walked step-by-step through the setup by Zapier.
Also find this guide with the example on how to connect GetProspect to your Gmail.
In the video below you can find the tutorial on how to set up an integration.