On GetProspect you can import a file with your existing contacts/companies which you don't want to find again using any of the GetProspect search features. For that you can import a file through Ignore list option, or add objects via Blocked section of your account.
Note: the objects uploaded through Ignore list can't be modified. You cannot do any actions to them, except for deleting them from your block list.
To block specific contacts, you can upload one of the following data is required:
First name+last name
First name+last name+company domain
To block the companies and any contacts from these companies, the following data set is required:
Import an Ignore list
In your GetProspect account, go to Contacts or Companies page. Click Import in the top right, or simply get to this page.
There you would be asked what you want to import and offered three options: list for data enrichment, existing list, ignore list. Select Ignore list and click Next.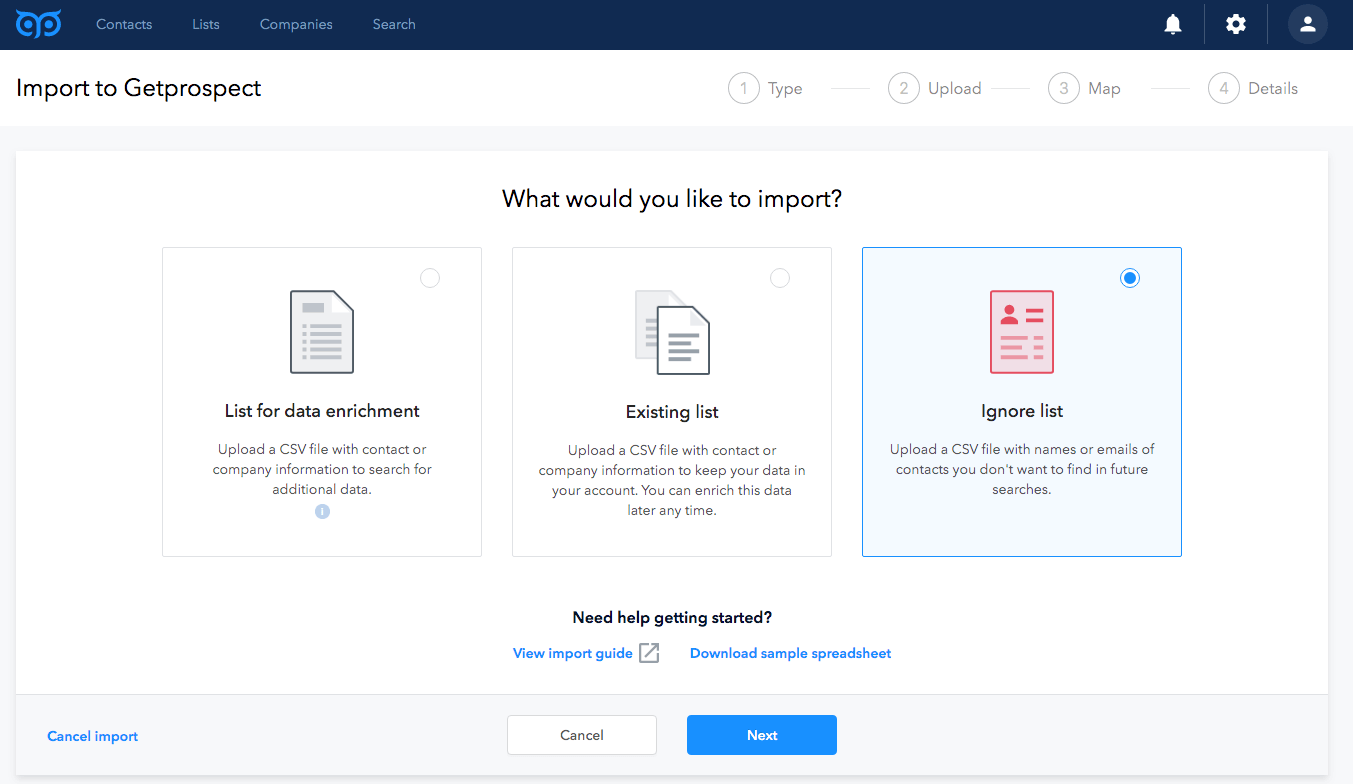 Now you should choose the file which you want to upload. You can select one file at a time.
Note: the file should be in the .CSV format and include a header row.
Once you selected the file, click Next.
After that, you will need to match the headers to prospects' properties in GetProspect.
Example for contacts: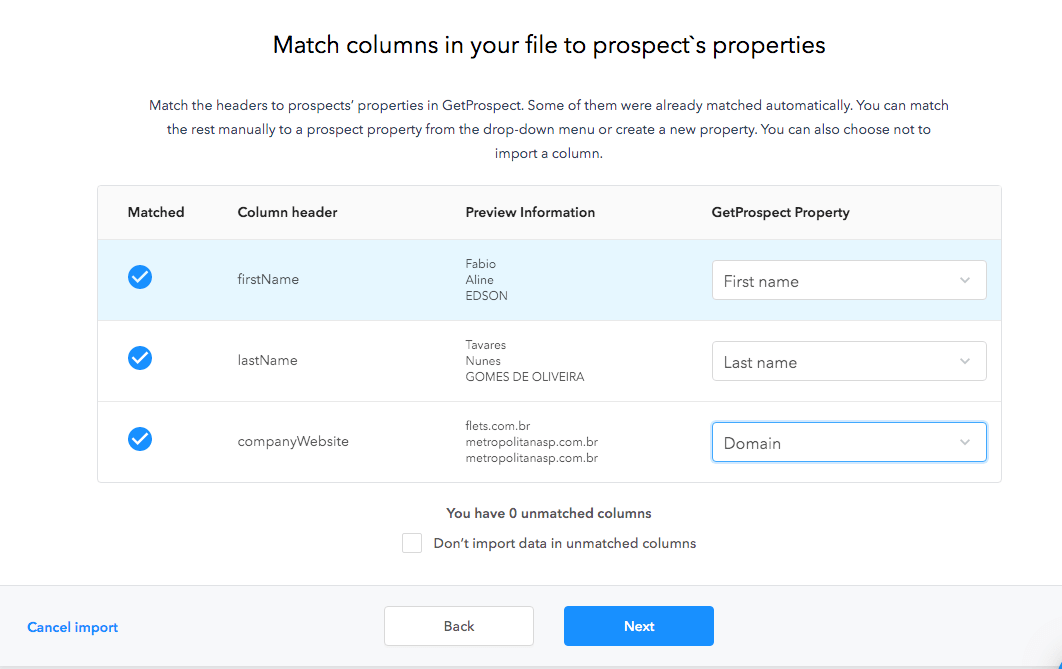 Examples for companies: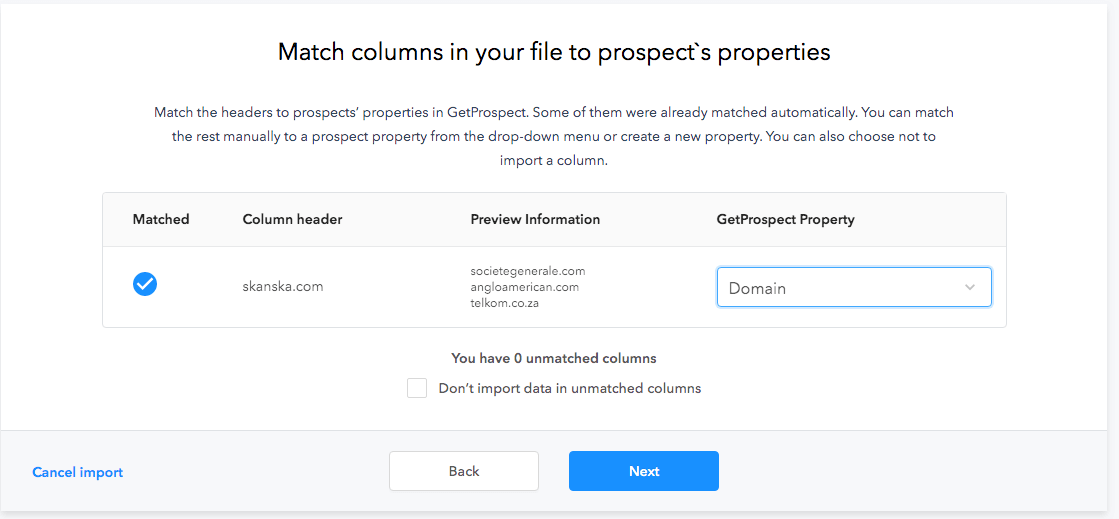 Click Next.
The imported data will be uploaded right away to the Blocked section of your account.